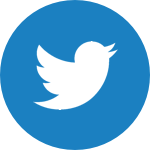 Twitter
This guide will walk you through using the Twitter plugin and also provide you a couple of alternative solutions for displaying Twitter feed in your digital signage content.
Watch the demo in our preview player.
Options
What do you want to display?
There are 3 configuration options for content:
User's profile timeline
User's likes timeline
User's list timeline
The plugin has a transparent background so you can easily put it on top of other content. Due to limitations imposed by Twitter API, the widget can only be scaled up to 1200 pixels.
Username – Put in your Twitter username (Example: PlaySignage)
Enable scrolling – Mostly used for projects with touch or where there, in general, is access to interaction on the TV. This setting does not automatically start a scrolling effect.
List configuration
Twitter list timeline may require additional configuration. If you list URL looks like following: https://twitter.com/i/lists/123456789123456789 with /i/ in the URL, you will need to generate publicly accessible URL. To do so, navigate to https://publish.twitter.com/ and paste in the current list URL. It will generate a code snippet for the widget from where you can copy the new URL. Copy the URL that is inside the href="" property of the generated HTML code snippet.
Third-party twitter apps
You also have the option to use third-party plugins and embed them into your content as websites. Here are a few 3rd party widgets which will work well in your playlists.
Tweetwally is our favorite pick as it has the fewest quirks when comparing to other integrations. Just connect your Twitter and you will get a designated sub-domain for your wall. Check out the demo.
The Wallrus offers a unique way to display a customized twitter search result. To display a wall, you need to sign up and beware that the free version features their advertisement from time to time. Furthermore, the wall does not work in our web previewer & Android app due to iframes being blocked (see why?). On the other hand, Chrome, Windows, and OS X players work just fine. See demo.
If you know other cool Twitter widgets, let us know – we'd like to feature them here!