Android digital signage
Android OS is an operating system that performs very well with digital signage. Android Digital Signage is found both on players as well as smart TVs.

Setup Android digital signage
1. Get App
Install our Android digital signage app from Google Play Store or scan the QR code below: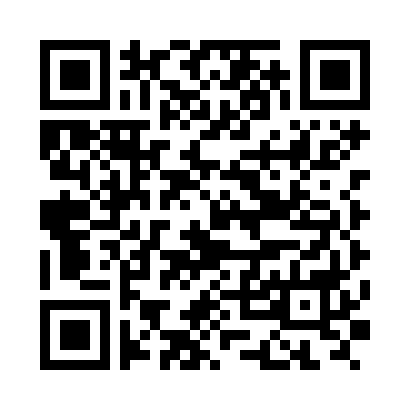 If you can't use Google Play Store on your device, you can download and install the APK file directly:
Please note that if you install the app from the APK file it will not be automatically updated, see how to update manually.
2. Set as home screen app (recommended)
To ensure that your player starts together with the Android operating system, we recommend setting it as a 'launcher app'. Android should prompt you to choose the default launcher application when pressing the home screen, or you can configure it in Settings > Home.
Alternatively, if your Android device does not permit changing the home screen app, you can configure our app to launch on operating system startup by going to our app Settings and turning on Launch player on startup option.
[AndroidTV owners] If you are running an AndroidTV device (usually Sharp or Sony smart TV), you need to also install and configure the Launch on Boot application to start the player after the device has booted.
3. Give permissions
Upon the first launch, the app will ask for storage and Internet permission. These permissions are essential for our app to work with your Android digital signage player.
4. Link the screen
You can link the screen to your account on the screens page by entering the 6 character code.
FAQ
I got my screen linked, whats next?
We recommend checking out our 5-minute video guide on getting started, it covers most of the basics to get your android digital signage up and running fast.
What is the minimum Android OS version required?
The minimum version required is KitKat 4.4 (SDK version 19), however, we recommend using a device with at least Android Lollipop (5.0)
Does the installer say that the device doesn't support Crosswalk Project Service?
Some device manufacturers ship the device with a modified Android version where the service has been removed. You can install it back, however:
If you are unsure which to choose, try 32bit first. After you have installed Crosswalk Runtime, you can install our app on your Android digital signage player.
I try to install, but it says "App not installed"?
This error most commonly happens when trying to install a 64bit apk on a 32bit device. Make sure you have downloaded the 32bit version of the apk file (apkpure by default serves 64bit version).
I see a message "Request was denied for security"
Android will show a toast message if the SSL handshake fails for a website starting with HTTPS. Almost always this is due to the player's date, time or timezone not being correct, so be sure to check these first. If the clock is synchronized, then it may also be due to invalid or expired SSL certificate on the page you're trying to load, try opening the same address in your laptop browser and see what kind of certificate errors it brings up.
Can I install the app on my smartphone?
Yes, you can even install the app on your phone to use it as a screen while you try out our software.
How do I set up the display in portrait mode?
See the Android section of our portrait guide.
How do I update the app?
If you installed the app via Google Play Store, it will be automatically updated however you can also start the update process manually:
Open our app listing in Play Store.
If there is an update available, you will see a button to update the app.
If you installed the APK file directly, you need to update the app manually:
Download the new .apk file and save it on the device
Open the .apk file and Android will prompt you to update the existing app
Once the update finishes, open the Play Digital Signage app again (no need to link screen again, data is retained)
If you are using Android Debug Bridge (adb), you can install new .apk with a command:
adb install -r play-1.18.0.apk (replace the file name with the latest .apk file)
The plugins don't work
If one or more plugin doesn't work on your Android, it's possible that the PlaySignage app on your player device is out of date. Click here to learn more.
How do I access OPTIONS if I disabled the top menu bar?
In the APP options, you can hide the top menu bar if you for example are running a touch screen. To access the top menu bar, when hidden, you can use CTRL + O for options or CTRL + Q to close the APP.