Plugins
Play Digital Signage CMS comes with a number of free plugins that can make your content richer and more interactive. We are adding new plugins and improving existing ones all the time so feel free to contact us if your particular usecase isn't covered. Scroll down to see what's available and get inspired!
YouTube
A good alternative to uploading video files directly to the media library is to stream videos from YouTube. Simply add the widget to the current slide, input the link for a YouTube video and you're done!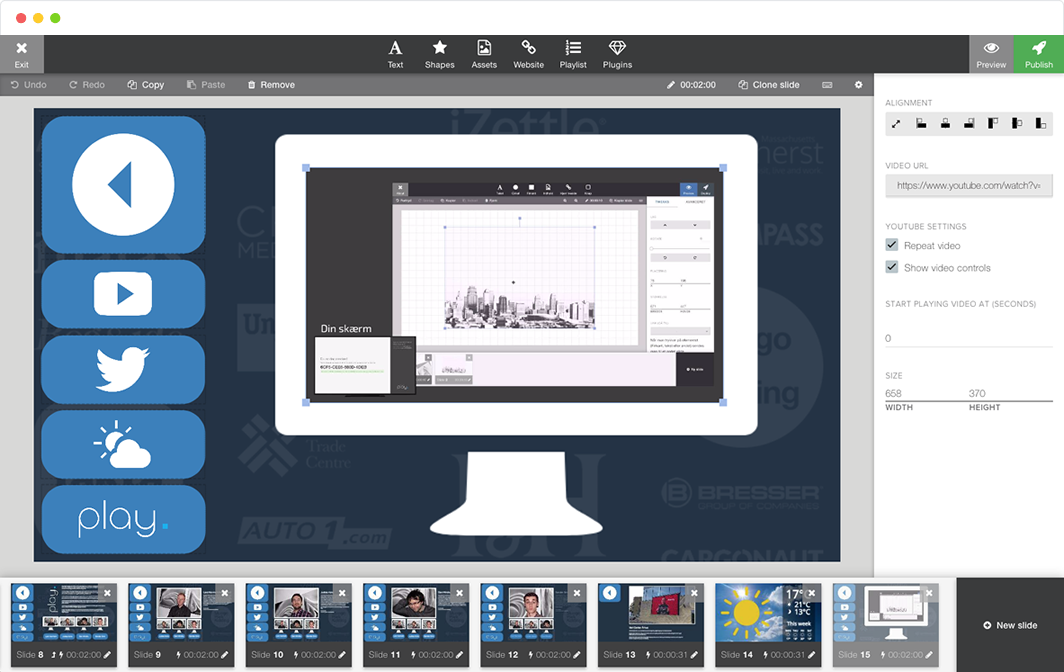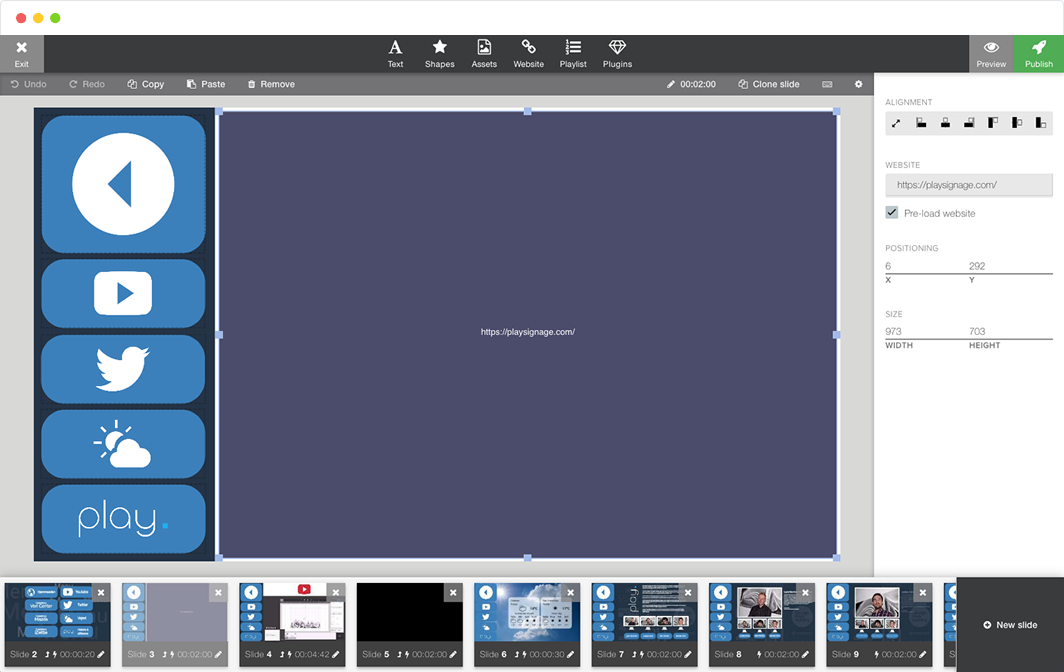 Websites
So you have a beautiful custom made website and you want to show it off in your content? By using the website plugin, you can enrich your content with web pages, intagram feeds, facebook pages and more.
Weather
What's the weather like outside? Keep your audience informed about the latest forecasts with this state of the art weather plugin.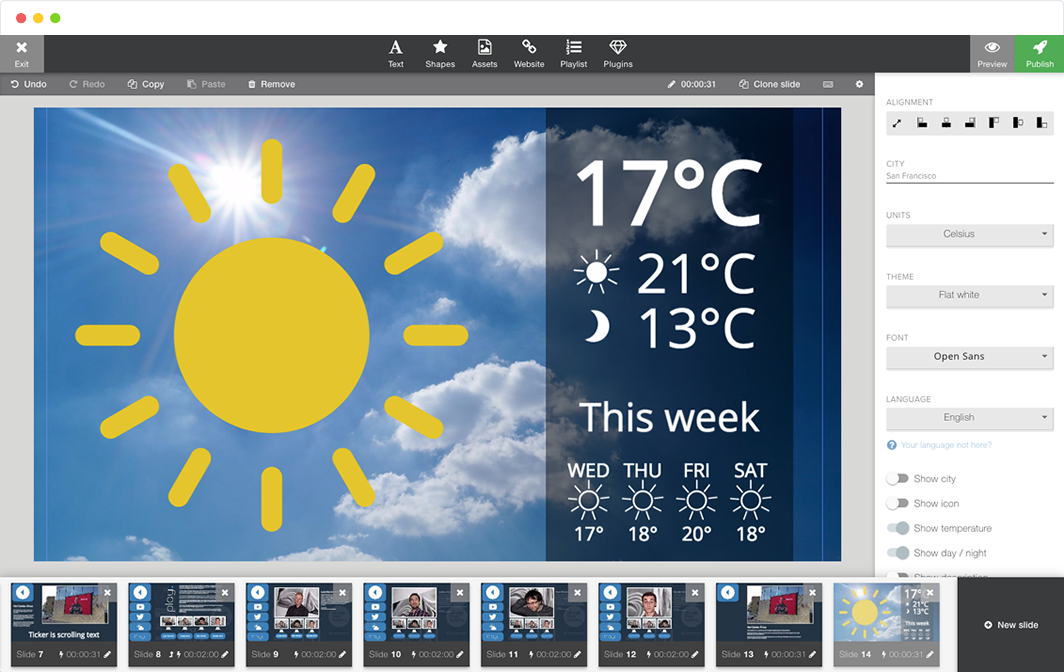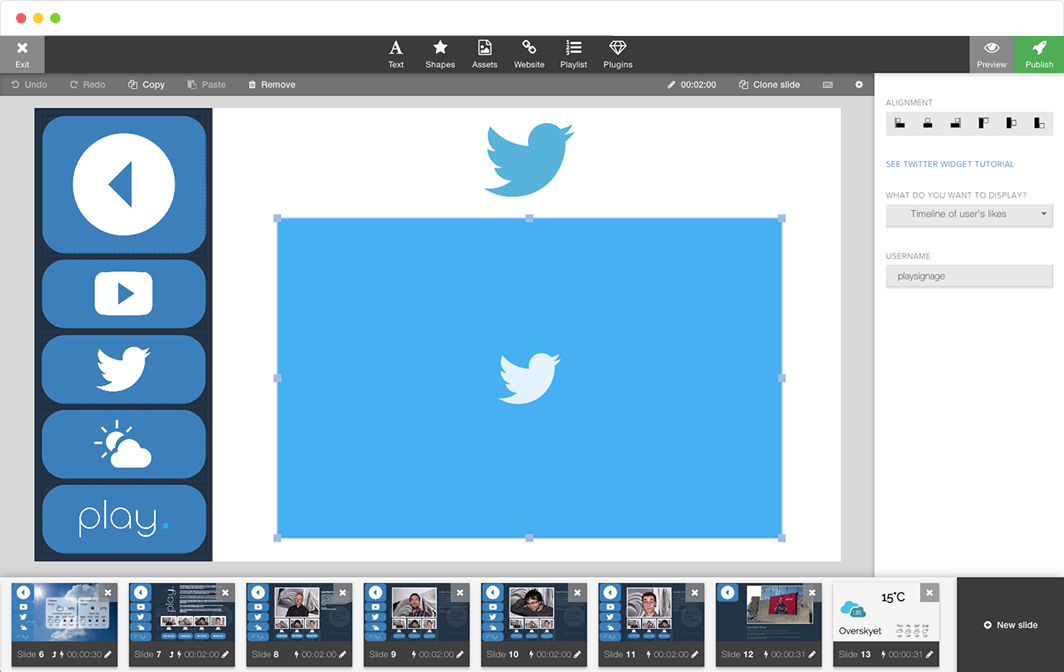 Twitter
Would you like to see the tweets of a particular profile, hashtag or list in realtime? We got you covered with our intuitive and full-featured Twitter plugin.
Tip: showing Twitter content is particularly engaging in trade shows, (un)conferences and other similar events.
Time & date
Display the current time and/or date next to your other content effortlessly with help of the time and date plugins.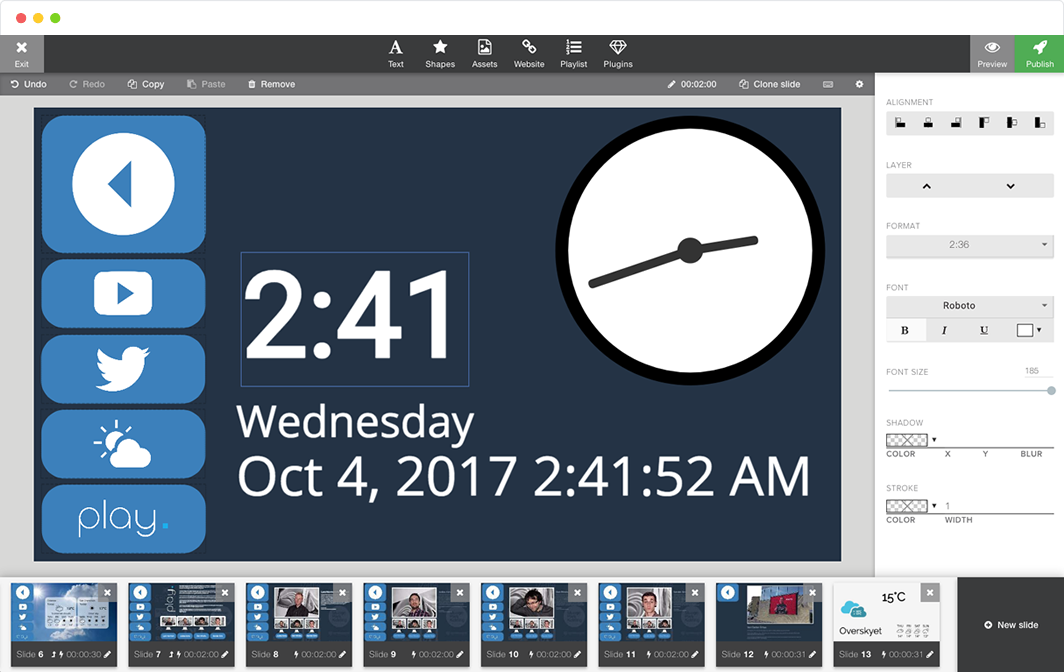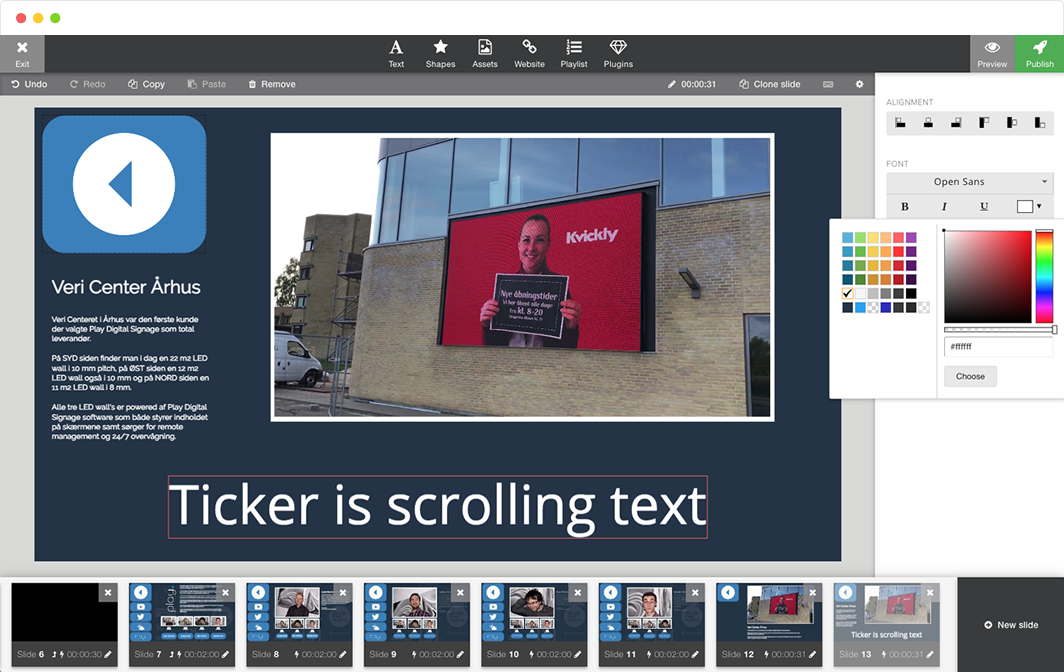 Ticker
Easily catch your audience's attention with moving text.
Button
Do you want people to interact with your content? The button plugin allows you to add clickable areas which navigate the user to another slide of your choice upon being clicked. Such interactions are especially useful on touch screens.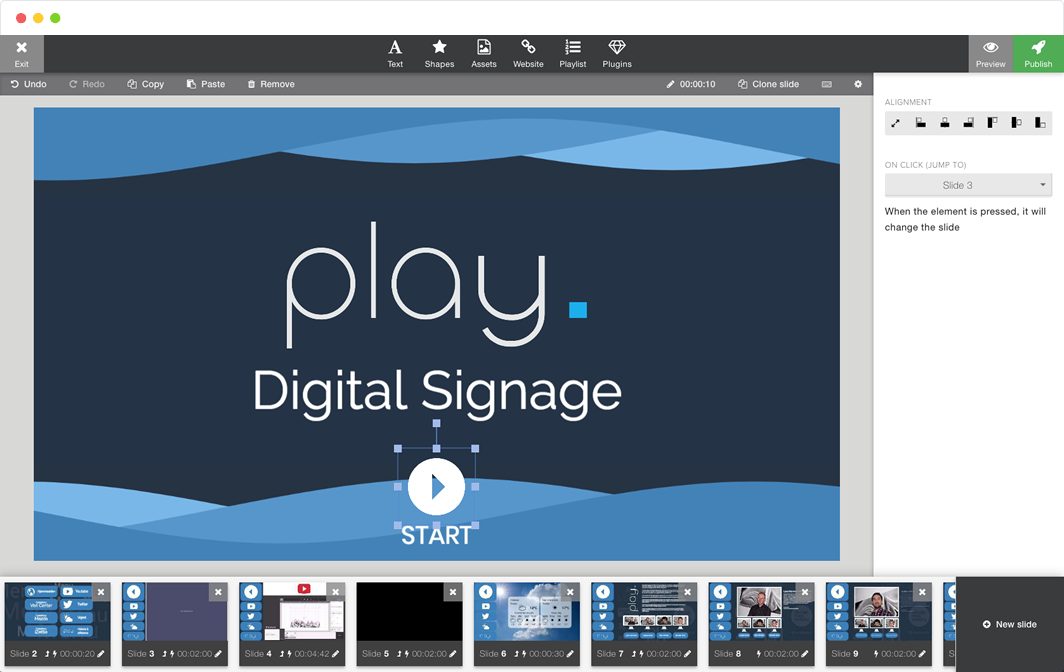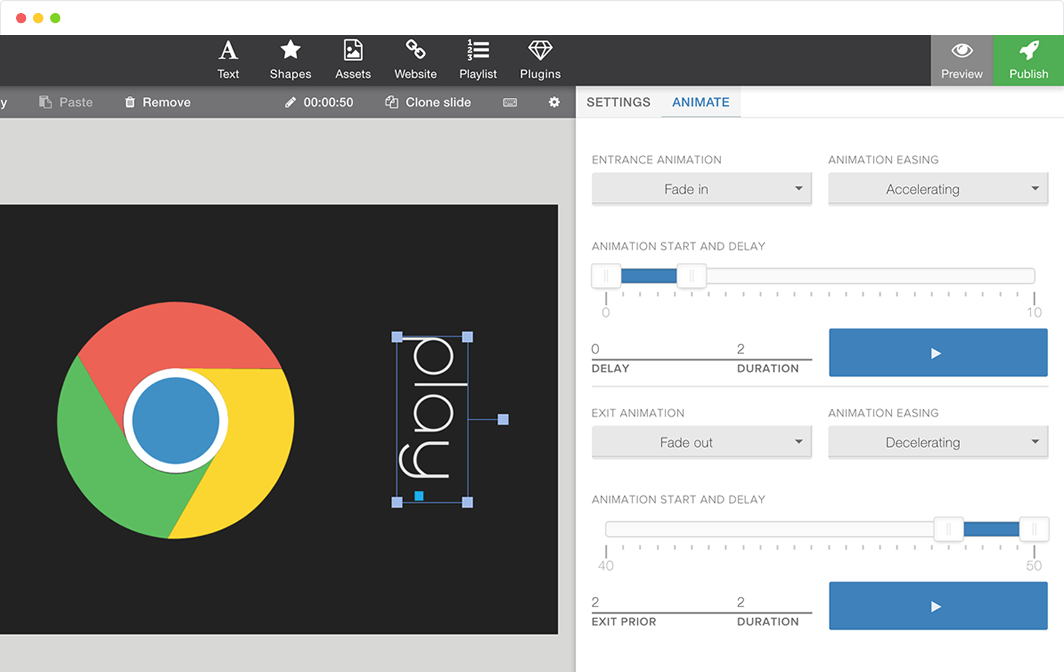 Slide element animations
With animations, your content comes life. Apply rotate, zoom, fade and many more effects to slide elements: it's all smooth and stylish. Just bring your creativity and our editor will do the rest.