Plugins
Play Digital Signage CMS comes with a number of free plugins that can make your content richer and more interactive. We are adding new plugins and improving existing ones all the time so feel free to contact us if your particular use-case isn't covered. Scroll down to see what's available and get inspired!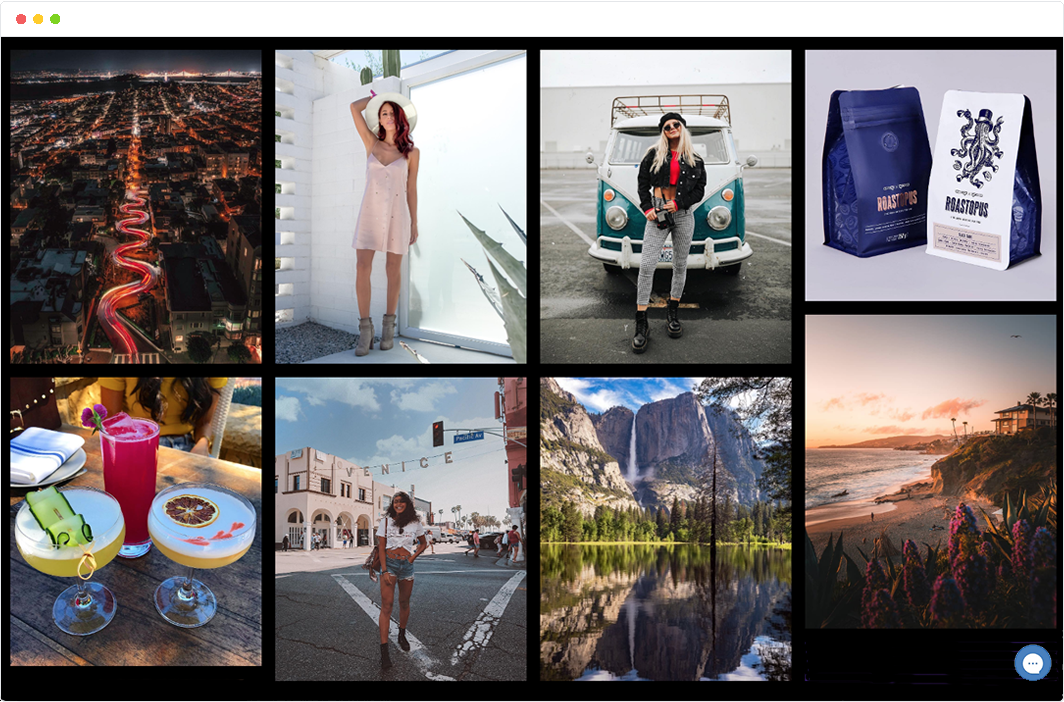 Instagram Hashtag
Instagram Hashtag lets you add up to 5 different hashtags. If you want to display content based on motorcycles you add #motorcycle or even brands like #harleydavidson, #yamaha, #indian, etc. It's all up to you.
Instagram Post
As with any other social plugin, Instagram Photo adds colorful and gorgeous content — Live content that helps keep your audience interested. We're using the same image rotator so make your posts come alive and we've added even more options for you to customize your content.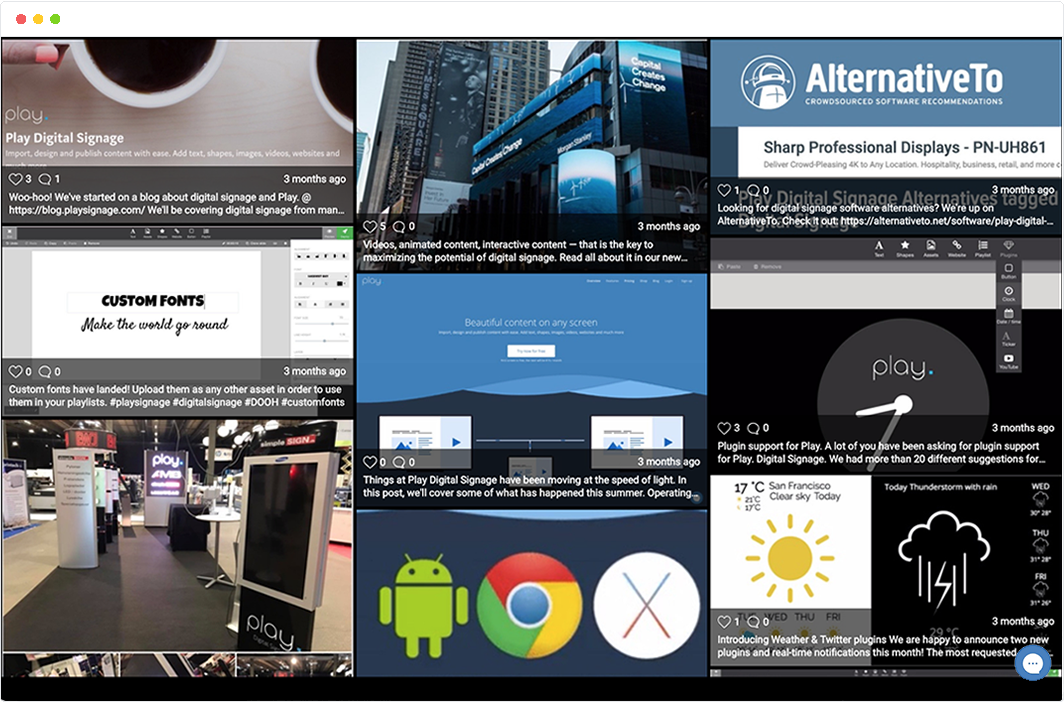 Facebook Post
We know you spent hours updating and making sure your Facebook page looks interesting, so why not drag all that content on to your signage screens? Facebook Post offers an easy way to display your Facebook page content, images, text, and likes. The plugin is very easy to work with and you get clean and beautiful content in an instant.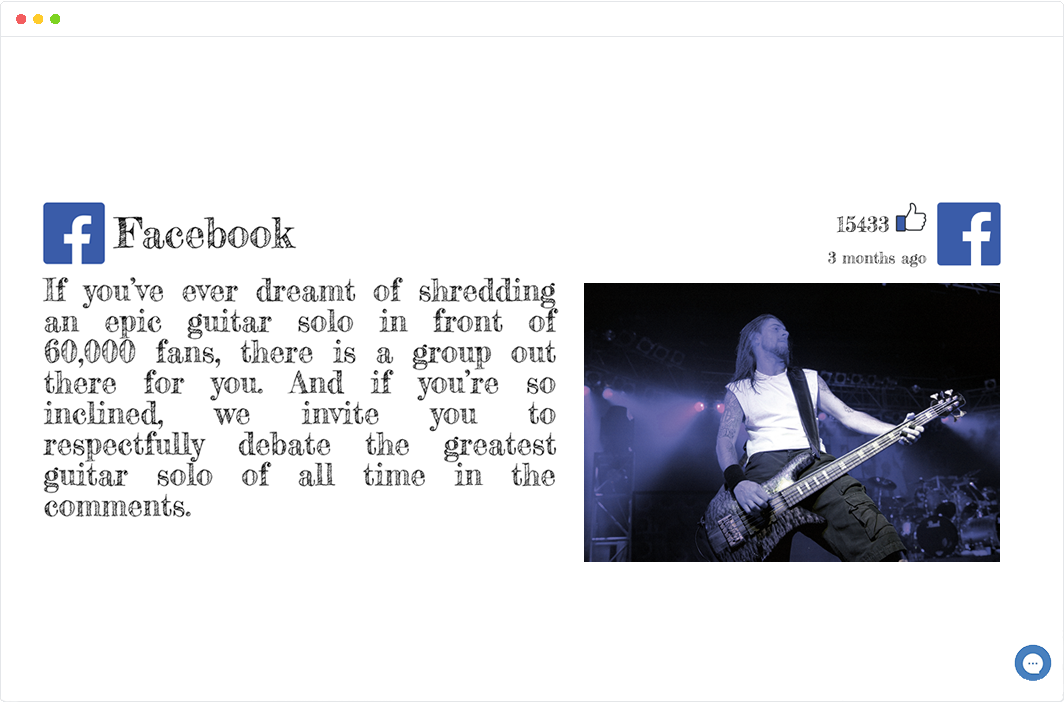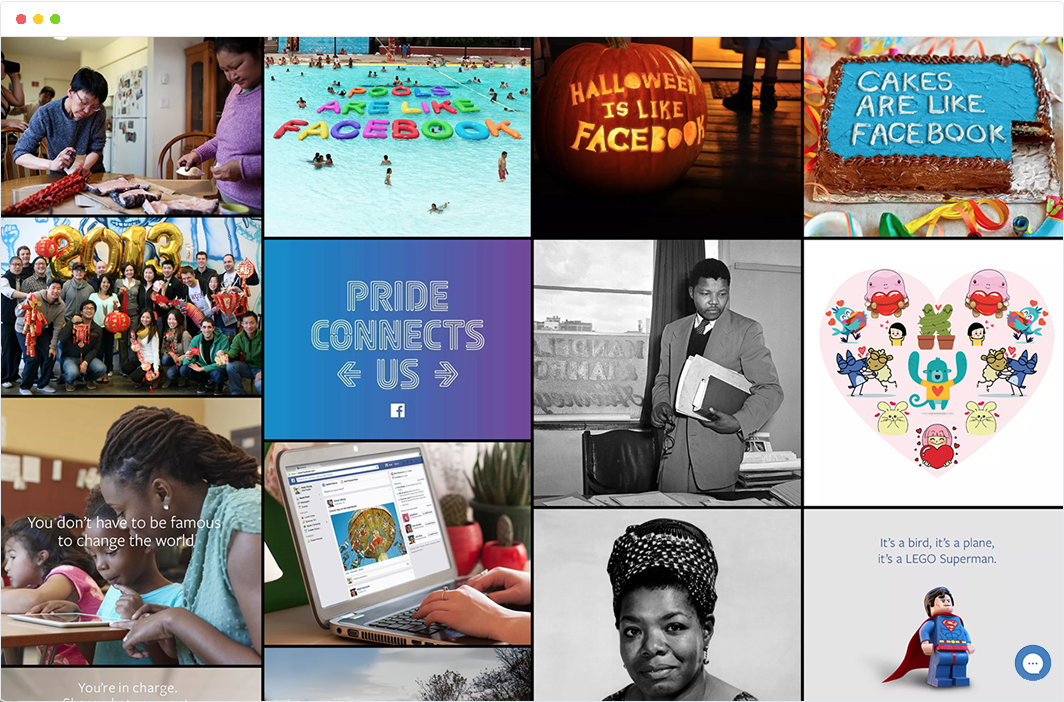 Facebook Photo
Display any gallery from any Facebook page. The Facebook Photo lets you display dynamic photos from any Facebook page, it makes your content come alive!
YouTube
A good alternative to uploading video files directly to the media library is to stream videos from YouTube. Simply add the widget to the current slide, input the link for a YouTube video and you're done!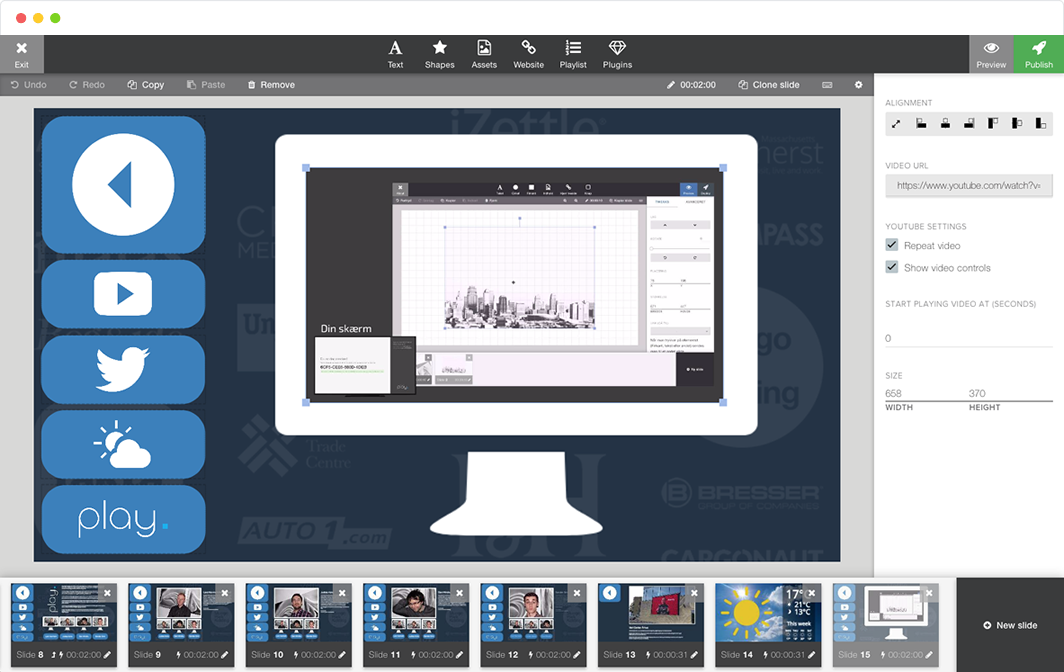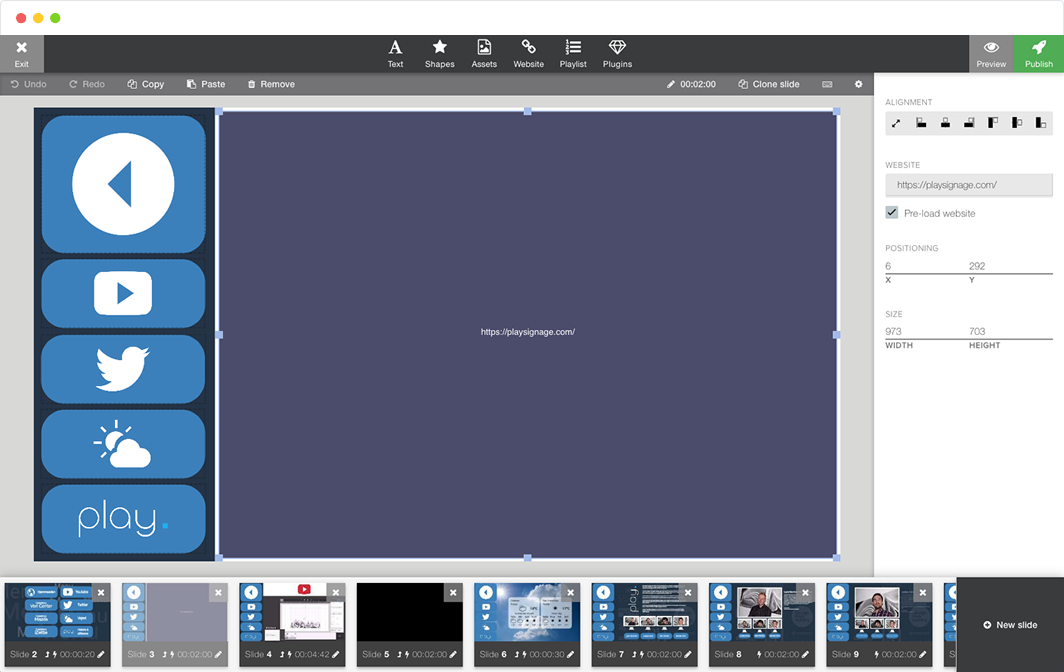 Websites
So you have a beautiful custom made a website and you want to show it off in your content? By using the website plugin, you can enrich your content with web pages, Instagram feeds, Facebook pages and more. You can also embed HTML code widgets with the plugin as well!
Weather
What's the weather like outside? Keep your audience informed about the latest forecasts with this state of the art weather plugin.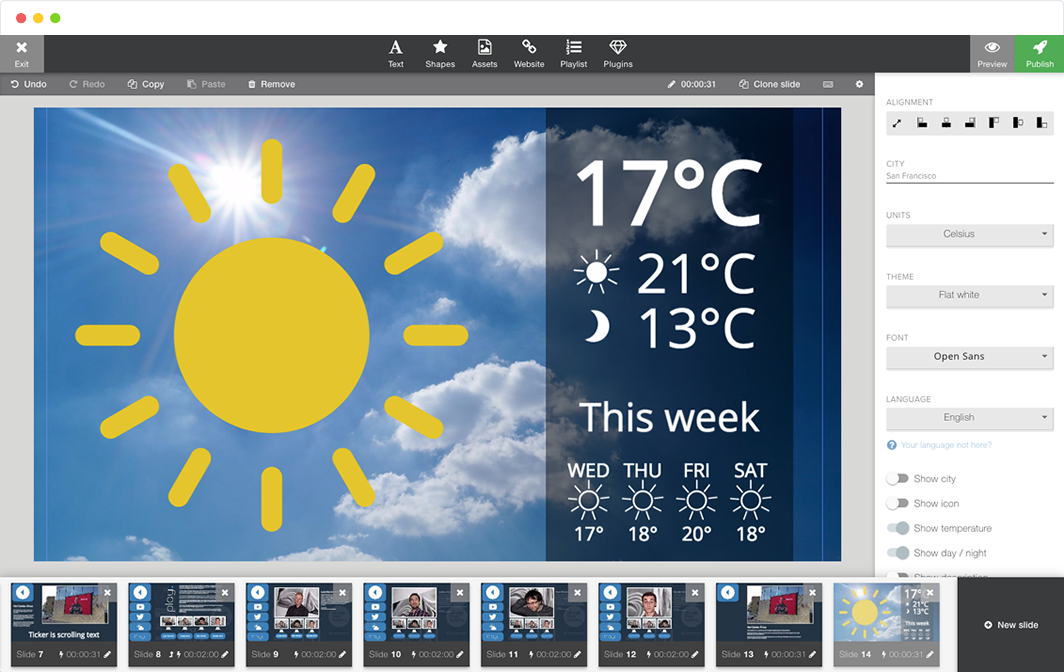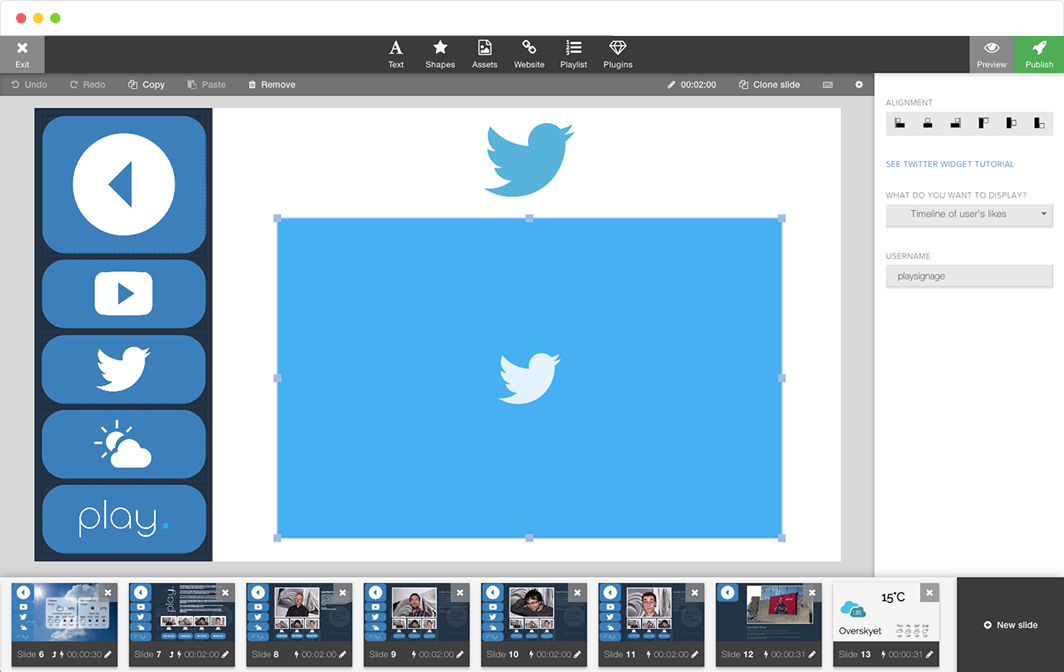 Twitter
Would you like to see the tweets of a particular profile, hashtag or list in real-time? We got you covered with our intuitive and full-featured Twitter plugin. Read more from our Twitter guide!
Tip: showing Twitter content is particularly engaging in trade shows, (un)conferences and other similar events.
Time & date
Display the current time and/or date next to your other content effortlessly with help of the time and date plugins.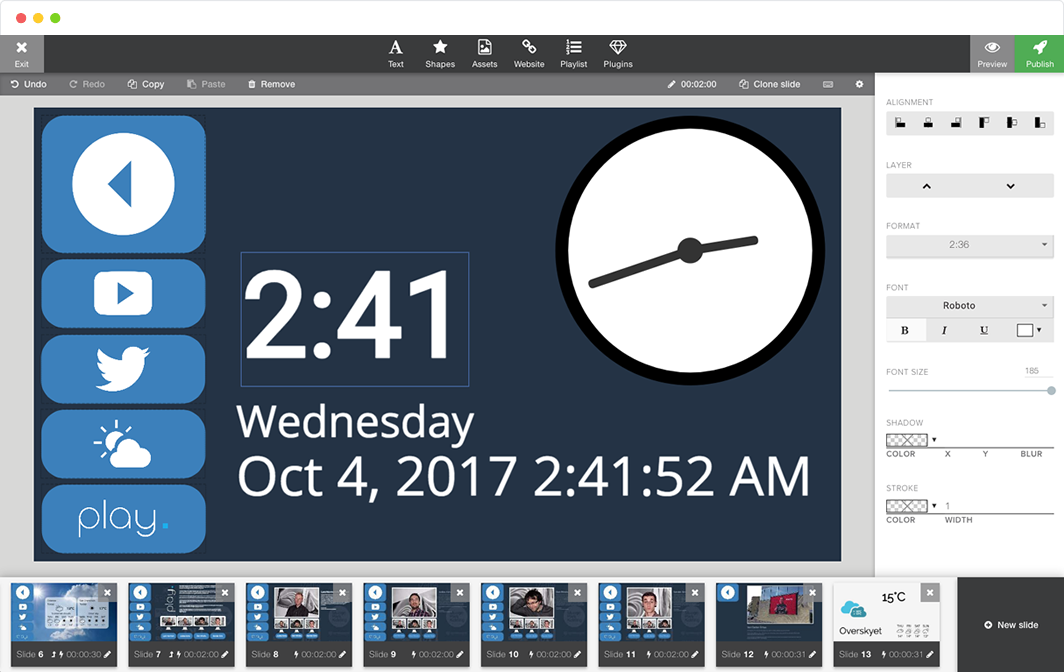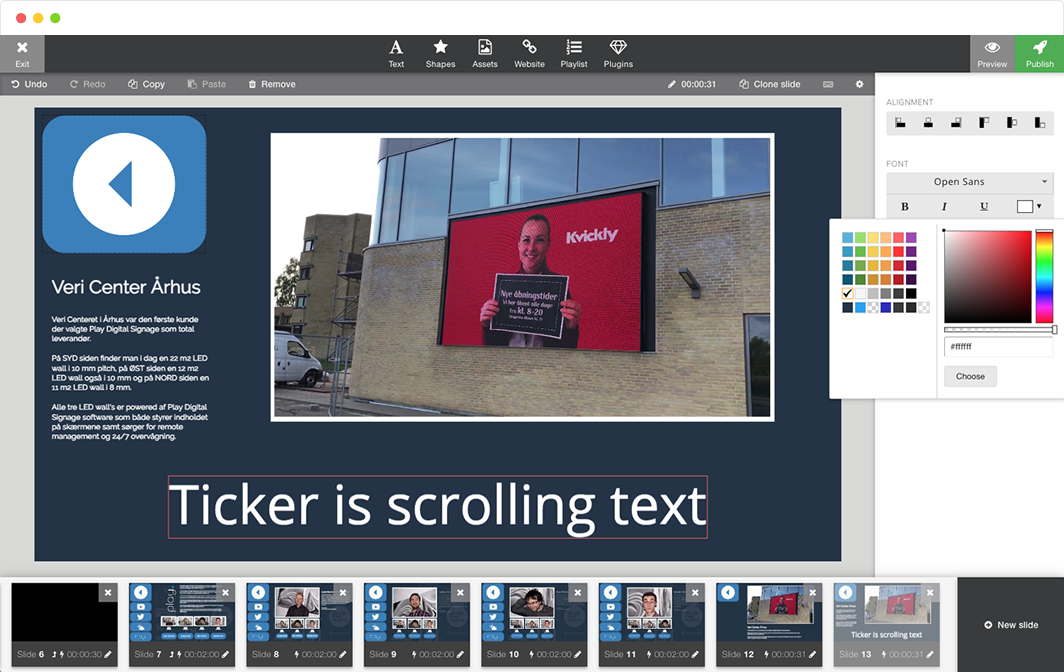 Ticker
Easily catch your audience's attention with moving text.
Button
Do you want people to interact with your content? The button plugin allows you to add clickable areas which navigate the user to another slide of your choice upon being clicked. Such interactions are especially useful on touch screens.
Check out how easy it is to create interactive touch screen based content, How to build interactive content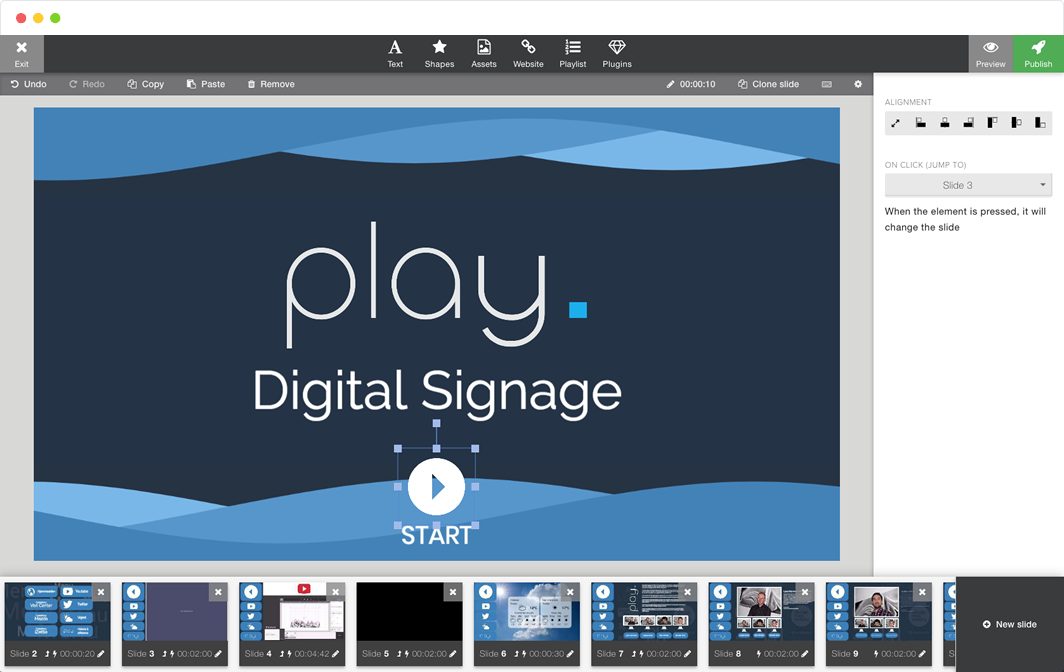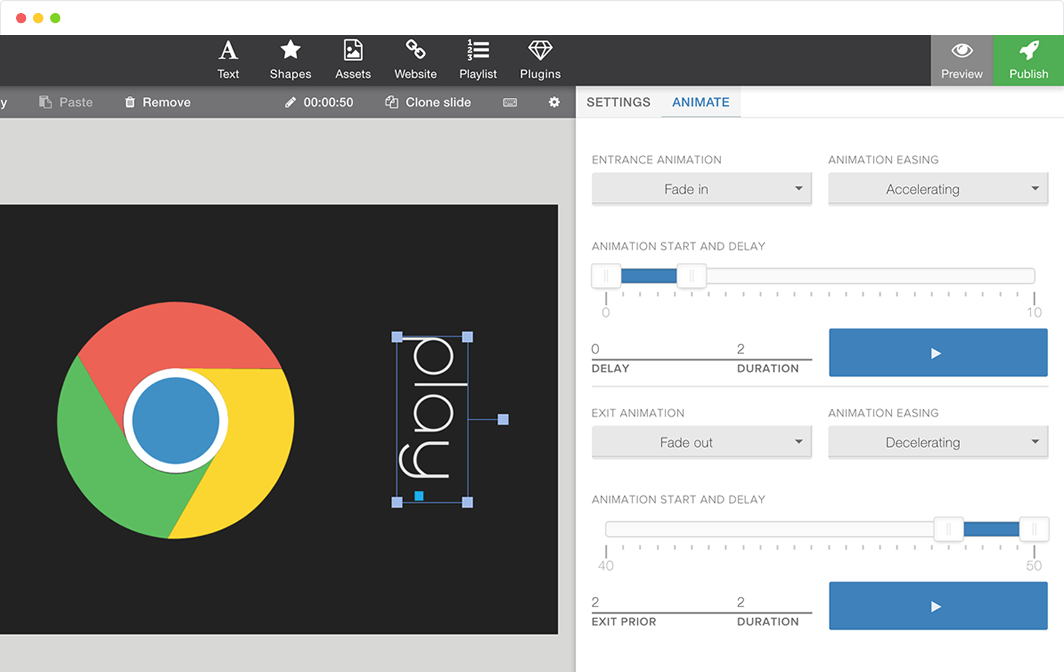 Slide element animations
With animations, your content comes life. Apply to rotate, zoom, fade and many more effects to slide elements: it's all smooth and stylish. Just bring your creativity and our editor will do the rest.
RSS Ticker
RSS ticker is built on top of our existing ticker module, but instead of writing text that scrolls from left to right, you provide the plugin with your URL to the RSS feed. You can choose between displaying the title, content or both in the ticker.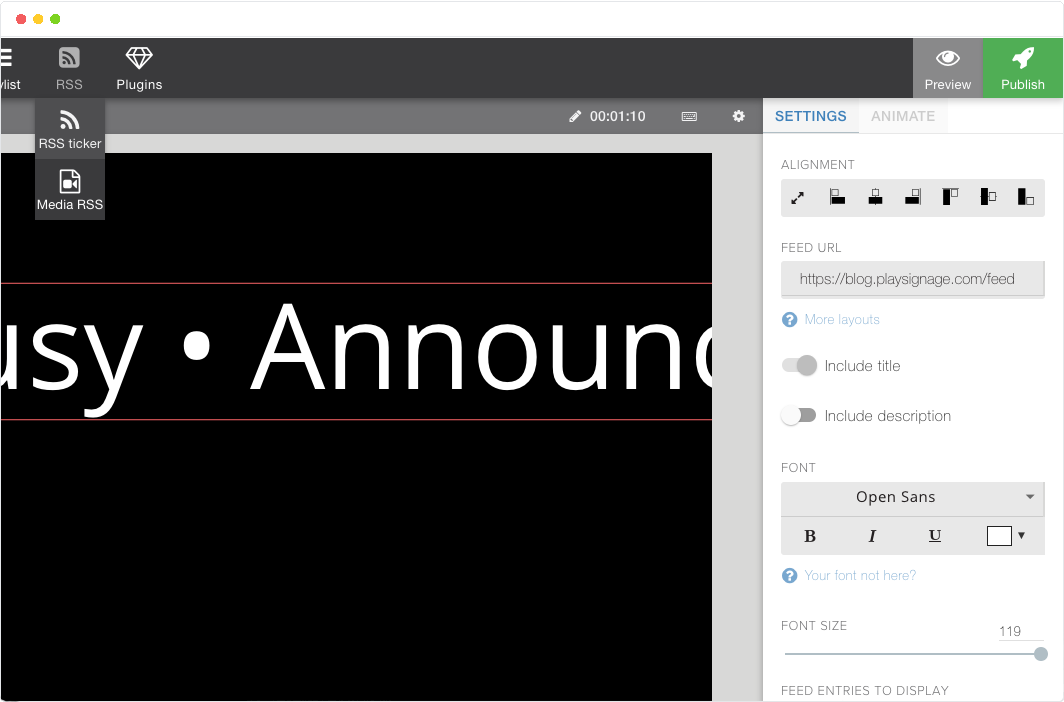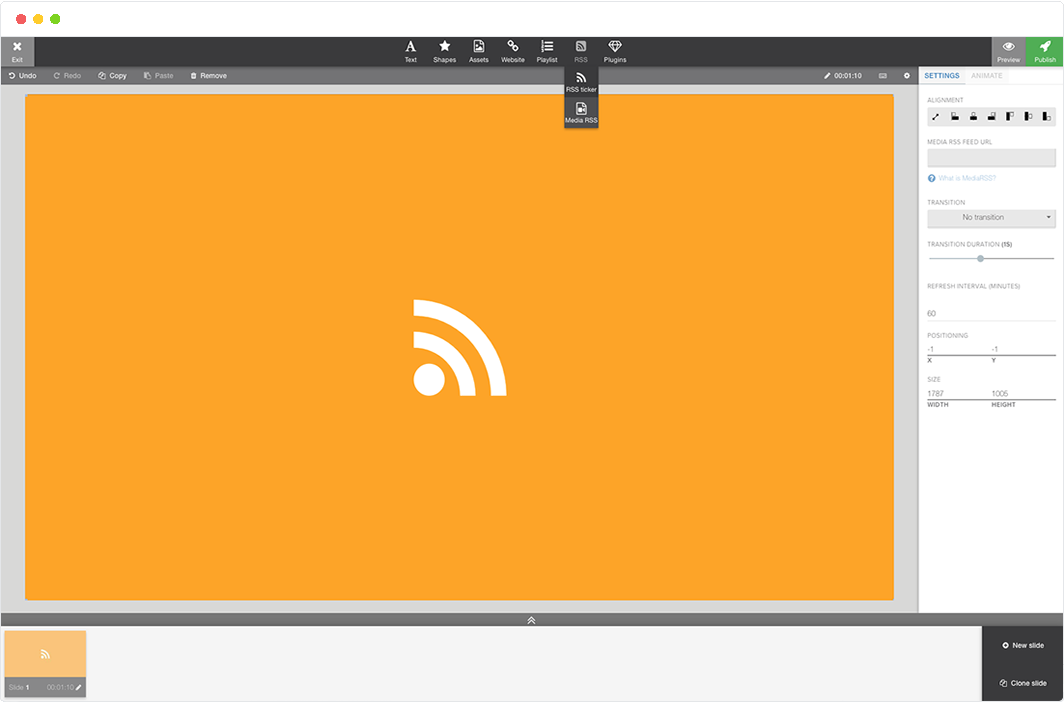 MediaRSS
MediaRSS is a plugin for RSS standard to include images and video in the feed. It opens up for various integrations with 3rd party content providers for plugins such as stock prices, weather (in case you don't like our native weather plugin), Facebook, sports, news, and many others. Read more from our MediaRSS guide!
Counter
The yearly corporate trip is coming up, but how many days? Our Counter plugin can keep your viewers up-to-date with how many days, hours, minutes and even seconds they have to wait for the next trips, event, release etc. The plugin is not limited to counting down however, you can also count up from a certain date, say workdays without an accident.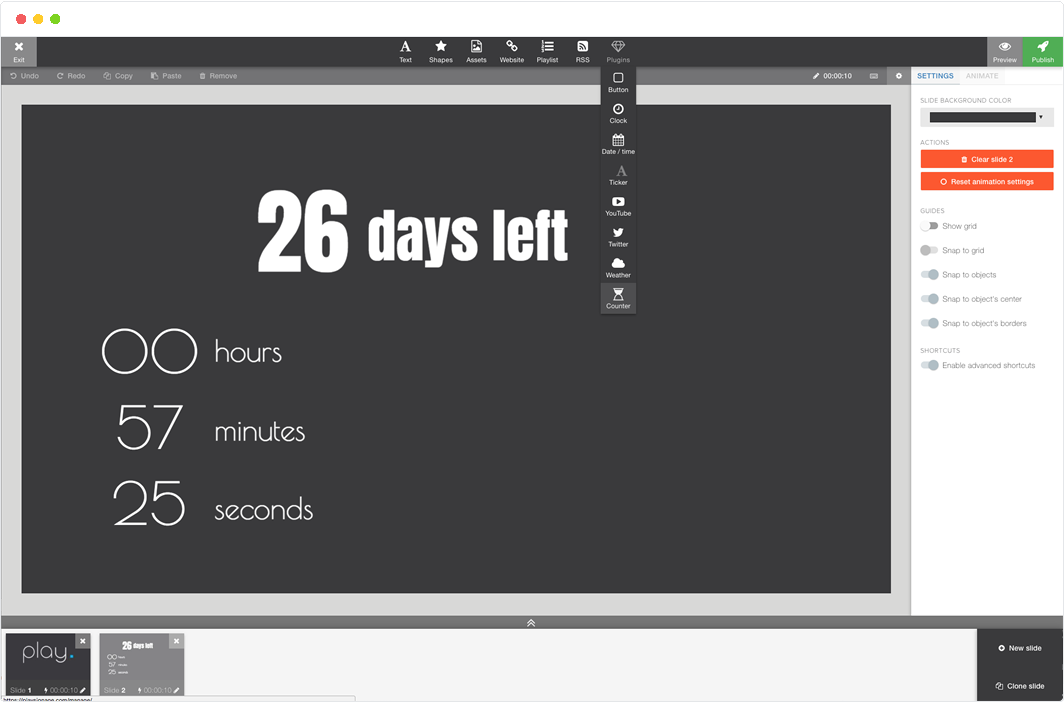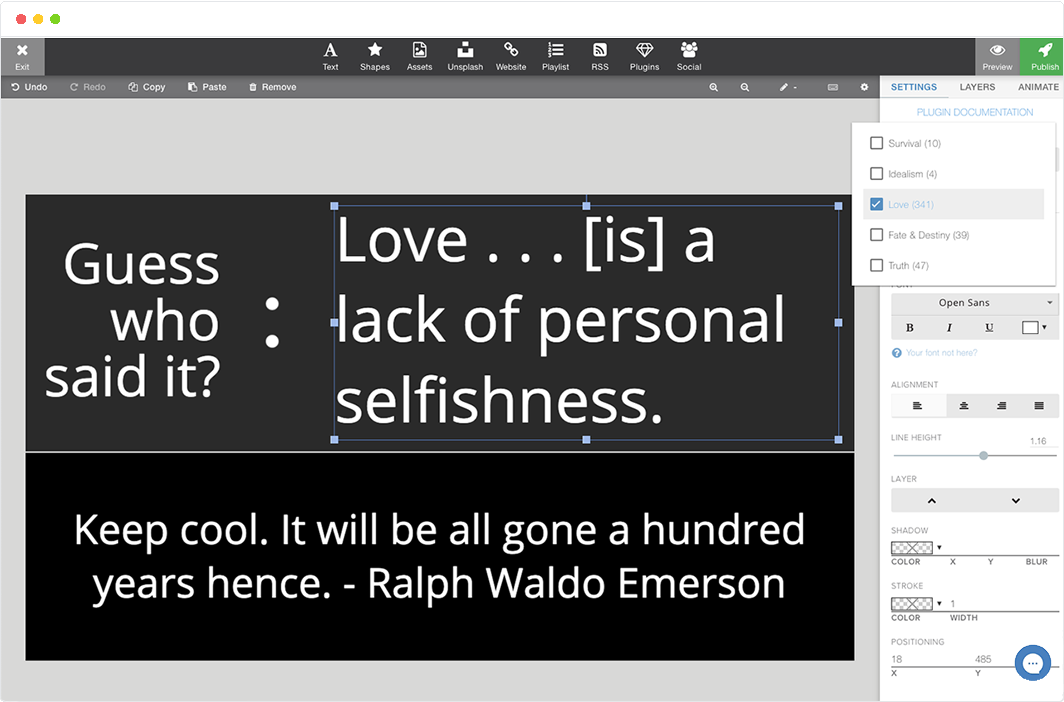 Quote
The quote plugin will keep your content alive and interesting to those who watch. You can display quotes from one or multiple categories like Humourous, Instinct, Women, Perfection, etc. Give the viewer something interesting to read.
Today in history
This plugin brings interesting facts about what happened on this date. You can either display the most recent events from a few years back or have the plugin to randomly deliver events. The data is loaded from Wikipedia's day pages, such as this: https://en.wikipedia.org/wiki/December_11