Easy digital signage.
We develop digital signage software so you can easily display interactive content on your screens.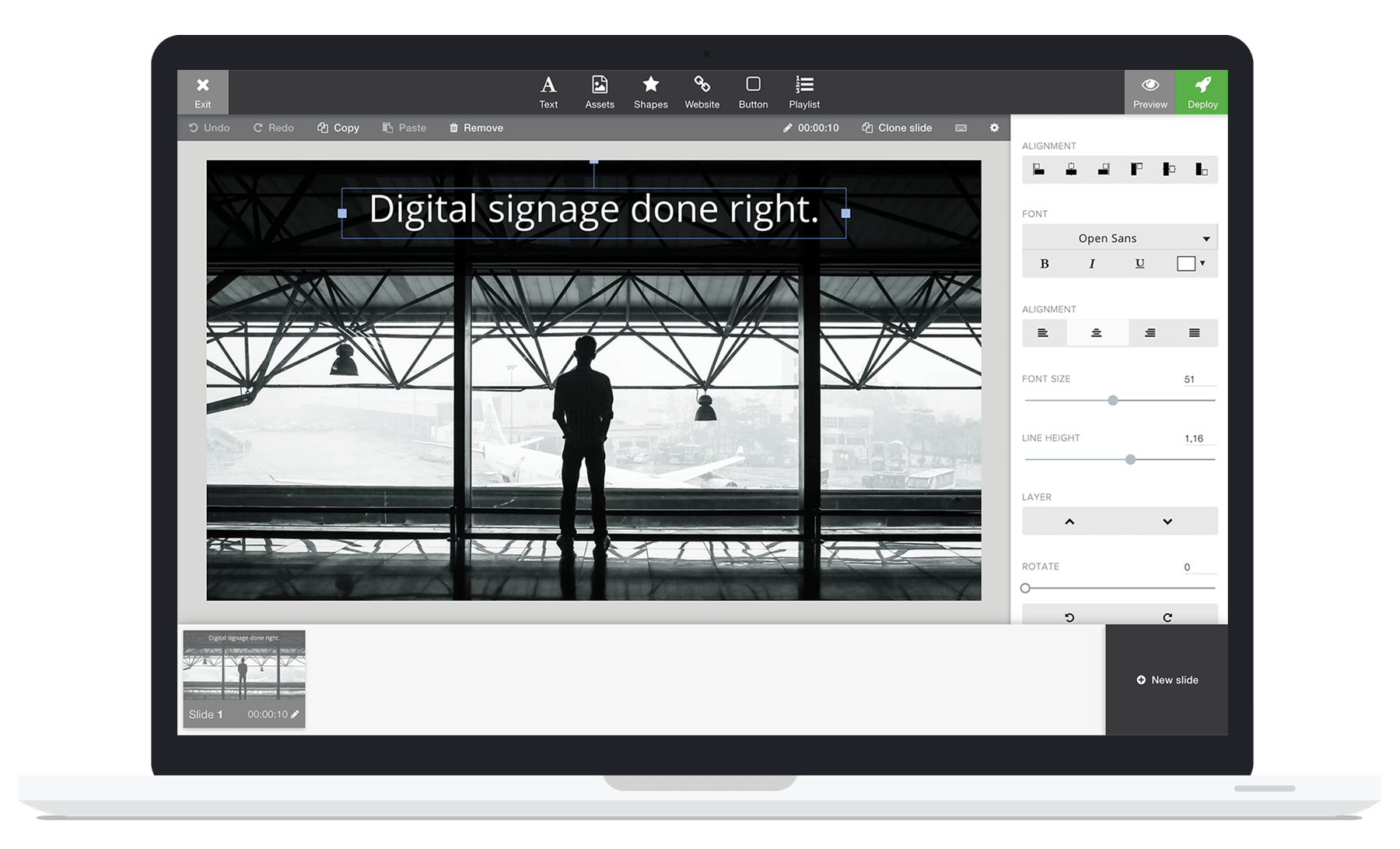 Setup screens in seconds
Any display can become a digital signage player.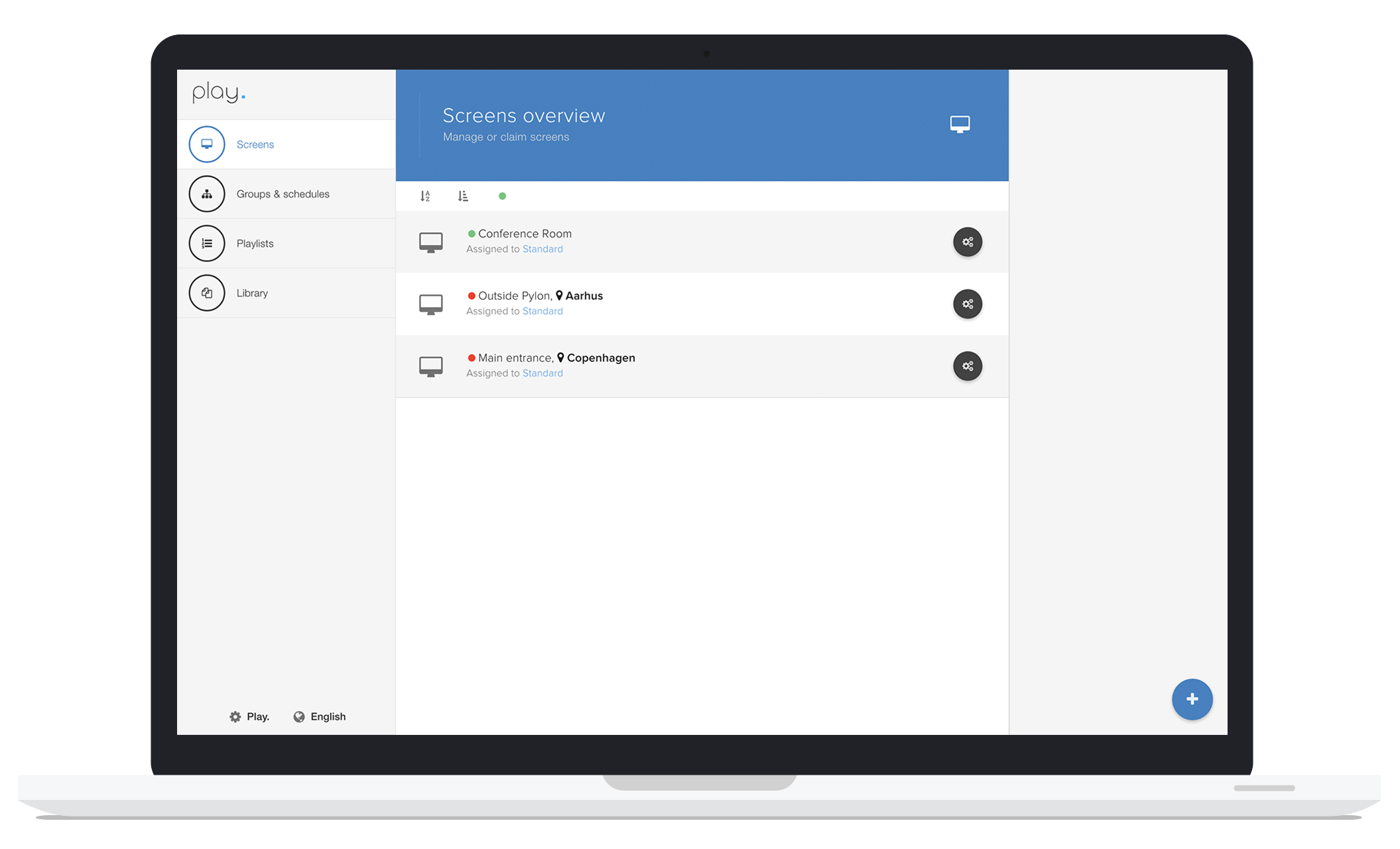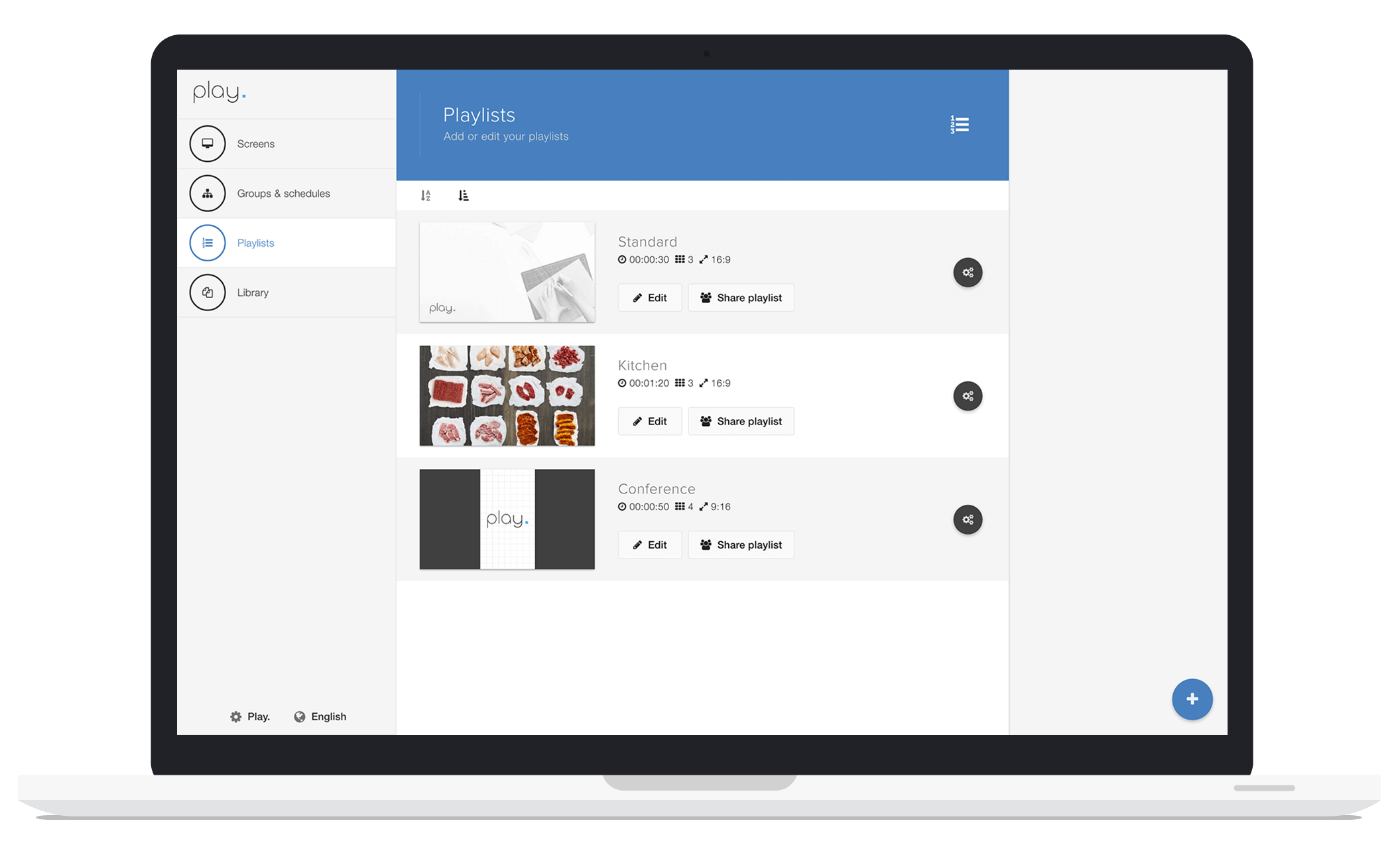 Create flexible playlists
Any aspect ratio, any display size, we got you covered.
Design beautiful slides
With our powerful editor you'll be able to display your content just the way you want to.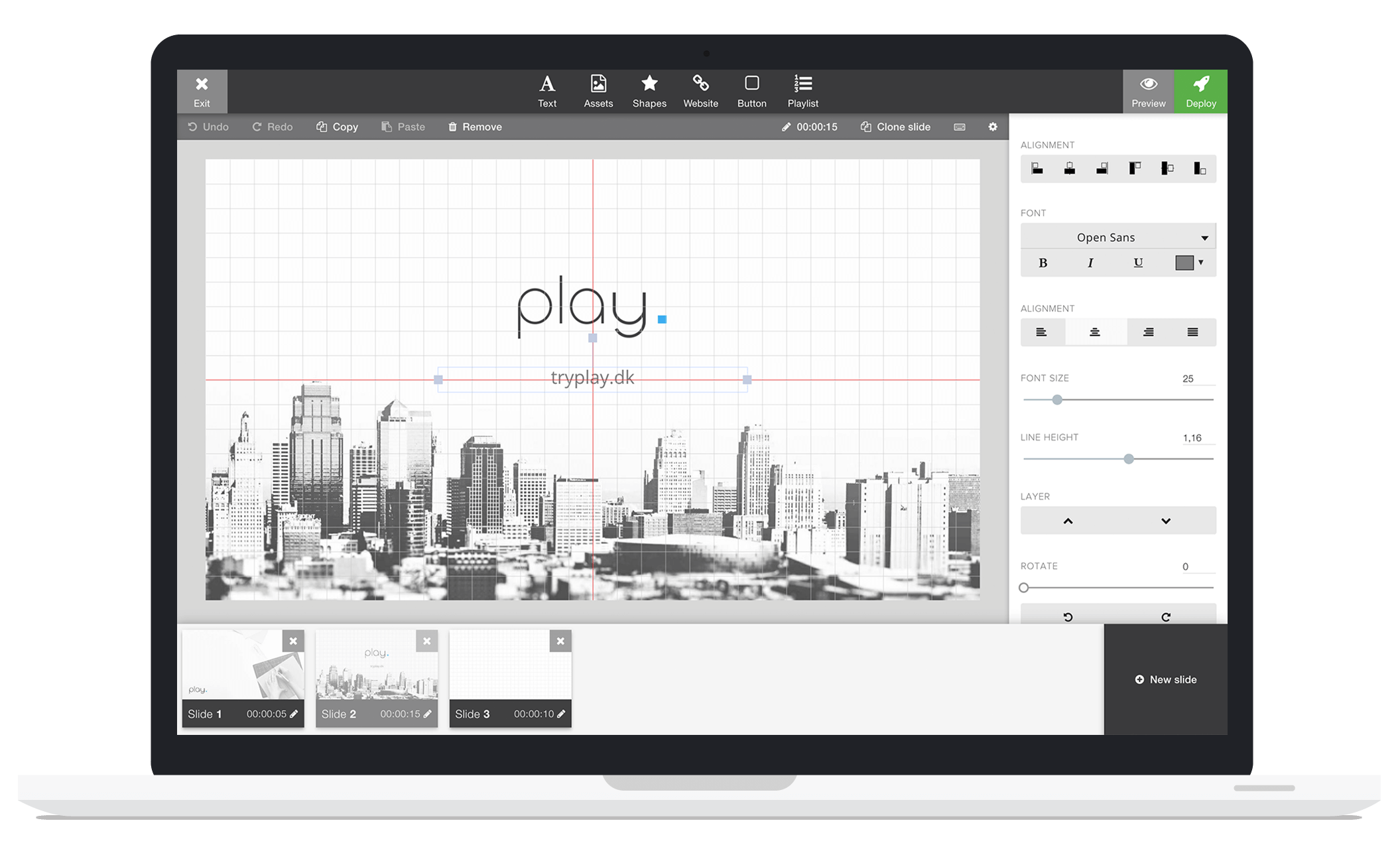 Groups
Easily manage multiple displays. Play the same content on multiple screens by grouping them.

Schedule content
Automatically switch between playlists. Plan in advance so you don't have to worry about what's playing later.

Offline
Playlists will be stored locally so you won't have to worry about a network connection. Deploy your content and take your player with you.

Share playlists
Collaborate with other people by sharing a playlist. Choose whether they can update your screens with one click.

Media conversion
Besides regular image formats & SVGs, we'll convert your PDF, PPTs and more so you can add them to a playlist.

Touch support
Add buttons to jump between slides straight in our editor. Works great with websites!
Pricing
No plans. No bullshit. Pay for what you use.
What our customers are saying
We've made digital signage a breeze for companies small to large.
"It's simple to use – that is most important to me, I do not have time to deal with difficult things. Customer support was super quick and friendly! […] Easy, simple to use, beautiful to look!" Kadi Sink
"I'm running a few small businesses and Play. has been great for me. […] Prior to Play. I've tried a few very complicated systems, they were nowhere near as straightforward." Peter L. Thomsen
"I found the editor very easy to use and offer much customization – such as adding multiple images/videos on a slide, just as easy as creating a powerpoint presentation" Daniel Tapp
"So easy to set up and start using it. My absolute favourite thing is the support for variety of file types. […] It allows me to just concentrate on getting the campaign up and running." Janika Maidle
Use our plug & play boxes or roll your own.
With our boxes you'll have Play. running fast, without any hassle. Head over to the shop to get our robust, stable and long-lasting digital signage players.
Have your own ideas about hardware? No problem, you can run Play. on a variety of operating systems, including Windows, Linux, MacOS, Chrome OS, Android and more.