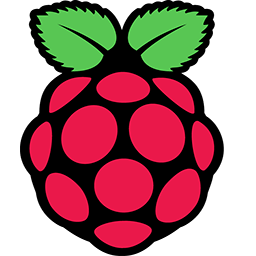 Raspberry Pi Digital Signage
We prepared a Raspberry Pi (Models 3 and 4) image to speed up your Play Digital Signage setup. You can also set it up yourself by installing Chromium browser with PlaySignage extension.
What we've done:
Based on raspbian.
Configured firewall to block all incoming requests.
Installed Chromium browser.
Installed PlaySignage extension.
Configured the extension to auto-launch and recover from crashes.
Installation guide:
Download the image

For Raspberry Pi model 3, download this image (requires 8GB or larger SD card).
For Raspberry Pi model 4, download this image (requires 16GB or larger SD card)

Unpack the zip archive.
Write the .img file to SD card using etcher.
Insert SD card to Raspberry and power on.
Once device is booted, it will auto-launch PlaySignage player. Press "Exit" on the top right.
Connect to the Internet.
Make sure correct time zone is set.
The default user is "pi" and password "raspberry". Move cursor to top to show the top task-bar and launch terminal. Change the default password by issuing command "passwd".
We may have released an update to the player, so let's try to update the extension:

Launch Chromium and navigate to chrome://extensions (you can find the bookmark on bookmarks tab as well).
Press the button "Update extensions now".
If there's an update, it will be downloaded and installed in next few minutes.
You don't need to do this every time we publish an update, just it may take up to 8 hours for Chromium to update extensions automatically, we just sped up the process.

Close chromium and launch the player app from desktop shortcut.
Our recommendations
In our tests the device heats up quite fast, especially in an enclosure. When the device runs hot, it can damage the components and will cause performance to degrade. We recommend installing a heat-sink on the chip, you can get one on ebay or nearby electronics equipment store.
If you are not using official power supply, make sure that the adapter is powerful enough:
At least 2 amperes for model 3 (ideally 2.5 amperes) devices
At least 3 amperes for model 4 devices
Limitations
Raspberry is likely the most affordable option to run our players on an open-source software. However, being a low-end device, it has certain drawbacks:
Most slide transition effects lag, so we don't recommend adding them.
Element animations lag, however they are meant for more powerful players to begin with.
The SD card is prone to wear out, unlike devices with built-in storage, the SD card has limited write cycles it can perform. We recommend choosing a high class (quality) SD card to minimize the issues down the road.
FAQ
The image I downloaded does not fit on my SD card?
[Applies only to Raspberry PI 4]
Unfortunately there is some variation between the available storage on SD cards made by different manufacturers. If our 16GB image does not fit on your 16GB SD card, download this 8GB image instead. The 8GB image only has 1.2GB free space remaining, so you might want to reclaim the missing space after booting into the operating system:
Open terminal and enter command sudo raspi-config (default password is raspberry, if you did not change it yet).
Select "Expand Filesystem".
Re-start the system once the process completes.
How can I enable ssh?
We've disabled SSH access for obvious security reasons when distributing an image that has a default password. If you do want to enable ssh for remote maintenance, here's how:
execute passwd command to change the password – default password is 'raspberry' and the whole world knows it
Enable port 22 in firewall: sudo ufw allow ssh
Enable SSH service: sudo systemctl enable ssh
Start SSH service: sudo systemctl start ssh