Setup Chrome with Play Digital Signage
Chrome comes in two flavors: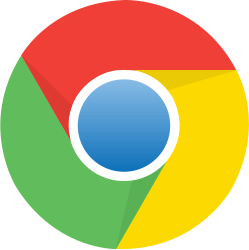 As an extension on Chrome Browser – great for testing, but we recommend using a native Windows / Mac / Linux for production instead as native applications can auto-start and recover from a crash.
As an extension on ChromeOS device – a device running operating system developed by Google. ChromeOS devices can be configured to run in Kiosk mode so that they can launch our app on device startup and keep it running. ChromeOS devices can also be remotely managed (restart, take a screenshot, etc…) from Google's Admin Console – see Chrome OS section for more info.
Chrome web browser
0. Install Chrome
In case you're not already using Chrome, you can download it from the official website.
1. Install player extension
Find Play Digital Signage extension in Chrome web store and click 'Add to chrome' . The extension will be available in the Apps drawer: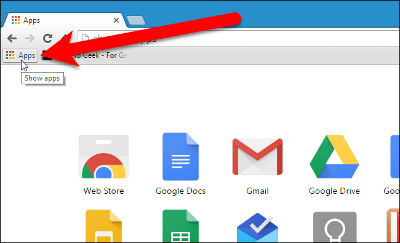 2. Launch the extension and link the screen
On first launch the extension will show a 6 character pairing code, use that to link the screen to your account on screens page.
3. Enable auto-play (optional)
If you plan on displaying content from YouTube, there's one additional setting to change. You'll find the instructions in the plugin FAQ section.
Chrome OS devices 
Note: For reasons we can not understand, Google now requires users to purchase Chrome Device Management license to set the device in kiosk mode for 24$/year. We still strongly recommend kiosk mode for production deployment, however you might want to consider other platforms with this new information in mind.
If you've purchased Chrome OS device, you can set it up using a regular browser extension as described above. However, we recommend setting it up in kiosk mode instead. Setting up kiosk may take slightly more time but it is worth it as the kiosk mode will start the player app on system start and will ensure that the extension is always running.
1. Wipe device and set to development mode
Before starting you need to wipe your device. See per device instructions here: https://support.google.com/chrome/a/answer/1360642
IMPORTANT!  Keep the device in developer mode (don't go back to verified mode after wiping).
2. Turn on kiosk mode
After wipe is complete, connect to a network & accept the terms but DO NOT login yet.
Press CTRL + ALT + K to enable kiosk mode.
3. Login and install our extension
You can now log in (you might need to create a new Google account). Install the player app from the Chrome web store.
4. Enable on-screen keyboard (optional)
Go to device Settings -> Accessibility and tick the 'On-screen keyboard' option if you plan to use this device with a touch screen.
5. Enable auto-play (optional)
If you plan on displaying content from YouTube, there's one additional setting to change. You'll find the instructions in the plugin FAQ section.
6. Turn on developer mode and set app to auto-launch
Open your browser & go to extensions page from the settings menu (you can also type chrome://extensions to address bar):
On the extensions page, tick 'developer mode' on the top right.
Copy the extension id (you may need to scroll down a bit).
Scroll back to the top of the page and click 'Manage kiosk applications'.
Enter the copied extension id and click 'add'.
Press on the newly added row (or hover to highlight) and click on 'Set to auto-launch'.
Reboot your device.
After rebooting, you will be asked to confirm that the extension should automatically start when the machine turns on. Click 'confirm' and you're done.
Exiting kiosk mode
If for some reason you need to exit kiosk mode (f.x connect to new WiFi network), you can do so by pressing CTRL + ALT + S during device boot (Press this combination several times when device boots so you don't miss the short time window).
FAQ
Why is the kiosk mode recommended?
Kiosk mode ensures that our app (extension) is launched on system startup and is kept running. This means that if the system restarts (due to power loss, crash, etc…), kiosk mode launches our extension again whereas without kiosk mode you'd have to launch it manually every time system starts up.
I got my screen linked, what next?
We recommend checking out our 5 minute video guide on getting started, it covers most of the basics.
How do I set up the display in portrait mode?
See our portrait digital signage guide.
My device is connected to the Internet but the app can not connect.
This issue is actually in ChromeOS and is extremely rare – try reloading policy registration. If this does not work, try resetting the device to factory defaults.
How do I update the the player software?
Chrome will update the extensions automatically, however it is also possible to trigger the update process manually:
Launch Chrome and navigate to chrome://extensions (paste this address to URL bar).
Turn on developer mode in top-right corner.
When developer mode is turned on, additional buttons are shown. Press the button "Update".
If there's an update, it will be downloaded and installed in next few minutes.