How does Google Docs work?
Google Docs for digital signage is a great tool for online document collaboration, this guide will show you how to embed the document in your digital signage content. Other apps from Google: Google Sheets, Google Slides, Google Maps, Google Calendar.
The purpose of Google Docs in your digital signage content is many. For example, you could have documents you'd like to easily share with all people in an office or perhaps you have general information you'd like to keep updated using Google Docs for patients, customers, or visitors.
No matter what the purpose is, it's very easy getting your Google Docs in your content. Create your document, update your document, and then publish the document to the web so that you can embed it in your digital signage content.
Publishing documents to the web
Select File -> Publish to the web…
Make sure the Link tab is selected
Click Publish
Copy the link URL
In our editor add a new website and paste the URL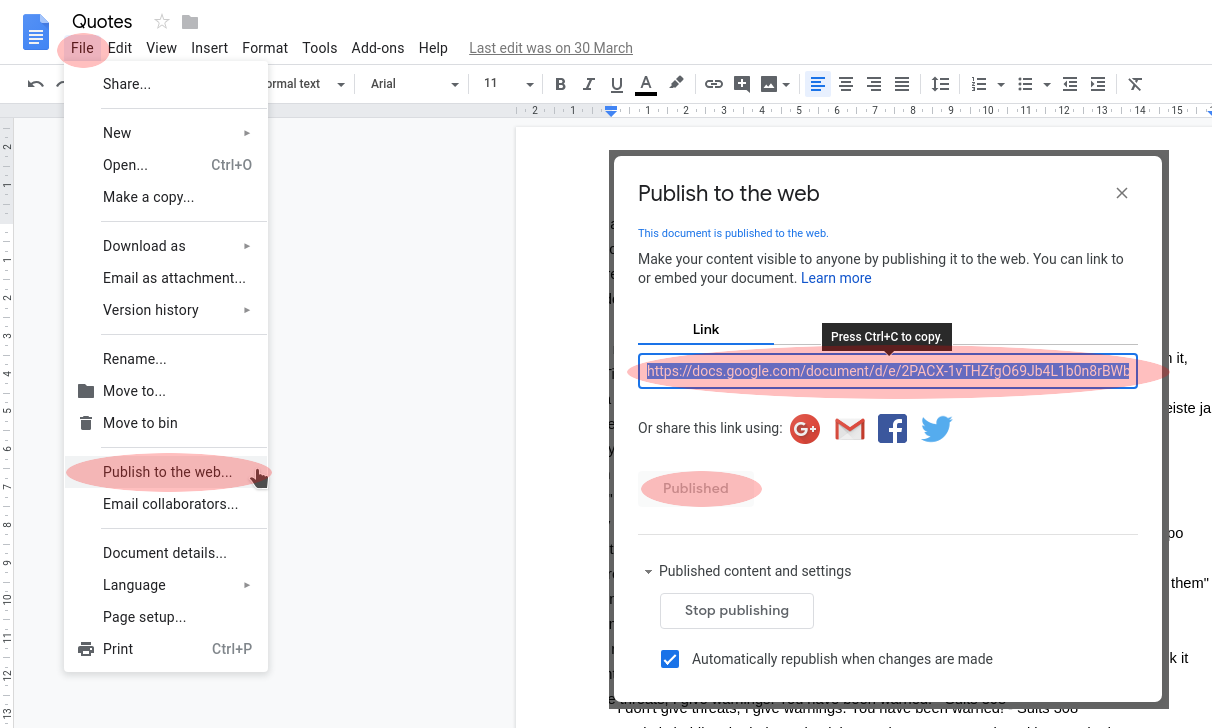 FAQ
Can I embed Office 365 documents?
To embed Office 365 online Word document, go to File -> Share -> Embed, click "Generate" in the window that pops up. Enter the desired width & height in the embed customization, copy the generated embed code. Add a new website widget, select the "HTML Code" option, and click the "Add HTML" button, paste the HTML code that you copied from Office 365.