Audit Log for Digital Signage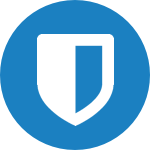 Audit Log for Digital Signage lets you inspect the history of events related to your team and your user account. This way, you can trace back who did what and easily attribute actions to different users in your team. Additionally, you can see security-related events such as login, password reset requests, and much more.
Our Audit Log for Digital Signage is much similar to an Audit Trail.
User audit log
User audit log contains history of actions related to your user account. Only you can see it. You'll be able to find out about login attempts, email changes, passwords changes and more, complete with the exact timestamp and IP address of the computer from which the action was performed.
Team audit log
Team audit log displays events related to your screens and your content. You'll be able to see things like who created what playlist, edited what group, invited which member, published which screen, and much more. What you see also depends on your role in the team. Users with member levels can see the actions only they performed, whereas administrators and owners see the actions of the entire team.