Account management in Digital Signage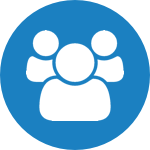 Account management in Digital Signage is where you manage your profile. There are several actions you can take in the account, change your password and e-mail address, activate two-factor authentication, set your default values, and much more.
Log in
We offer several ways for you to log in to your playsignage.com account. You can use your Facebook, Google, or simply email and password to log on. Log in right here, https://login.playsignage.com/login
Creating a new user
If you haven't yet created an account with us you can do so by going to https://login.playsignage.com/register and choosing one of the following methods
SIGN UP WITH FACEBOOK
SIGN UP WITH GOOGLE
SIGN UP WITH MICROSOFT
Or simply add your name, e-mail address, and password and click REGISTER.
When your login has been created, you'll need to verify your e-mail address within 24 hours. If you can't find the verification e-mail in your inbox, please check your unwanted, spam, ads, and similar folders.
Change your password
This is where you change your password and we recommend you do this as frequently as possible. Input your old password, then your new password twice, and click Save.
If you do not have access to your account you should use this https://login.playsignage.com/reset-password-init to retrieve your password.
Two-Factor Authentication
We recommend you use two-factor authentication to make sure no one can use your account without authentication.
Two-factor authentication adds an extra layer of security to your account. To log in, you'll need to provide a 6-digit code from an authenticator app like Google Authenticator, Authy, or Duo along with your username and password. Download your preferred app to your iPhone or Android before enabling Two-Factor authentication. This lets us know it's actually you.
Delete your account and team
Having an account at Play Digital Signage you also have a team. To remove your account you also have to remove the team, but keep in mind if you remove a team it will be removed for all members of the team.
Click Delete Team to remove your account and team.
If you were invited to a team and therefor never created or had a team, this section will look a little different.
Default Values
You can override certain default values to save up extra clicks you'll typically make, depending on your needs. Please beware that the defaults are user-specific and do not apply to other team members. If there is a default value you'd like to see here, feel free to request it in the chat!
Editor Options
Slide duration – Choose your preferred slide duration and this will be applied anytime you add a slide.
Transition – Choose your preferred slide transition and this will be applied anytime you add a slide.
Automatically set slide duration when adding a video – Toggle on/off this option.
Screen Options
Enable alerts – Toggle on/off if you want to activate alerts for new screens
Alert delay – Enter the time you prefer before an alert is triggered and sent
Alert recipient – Enter the e-mail or e-mails that should receive alerts