Security for Digital Signage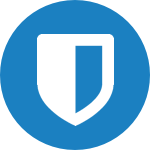 Security for Digital Signage is an aspect most don't ever think about, but everybody should be thinking about it. If someone hacks your account or guesses your password, they would be able to publish anything on your screens, let's not make that happen.
Two-Factor Authentication
Our Two-Factor authentication works with Google Authenticator, Authy, Duo, and other similar One Time Password (OTP) apps – it's up to you to pick one that suits you the best.
To add Two-Factor authentication you need to be logged in to your account.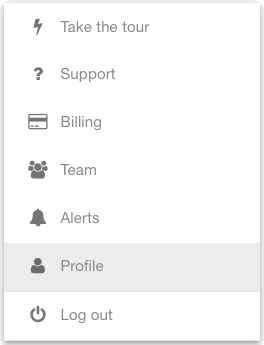 In the lower-left corner, click your profile name and then Profile

Then, before moving forward, download one of the two-factor apps on your smartphone. Once downloaded click Enable Two-Factor Authentication.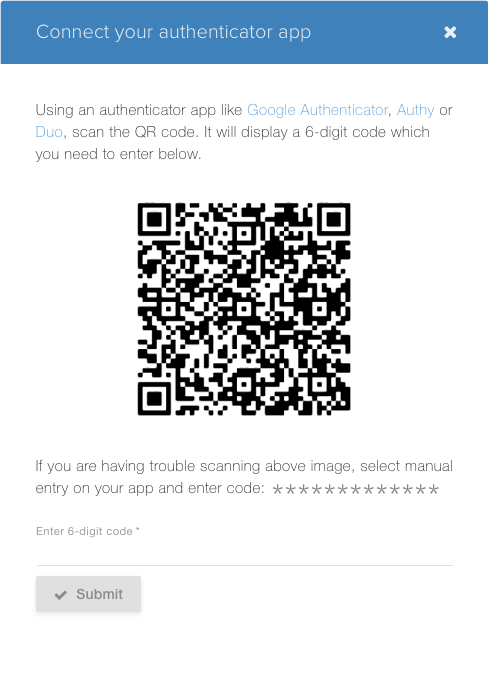 Using the app you just downloaded, scan the displayed QR code, this will create the code you need. Insert the code, click Submit and you're good to go.
Having done this, the system will ask for a code every time you log in, no matter if you're using Facebook, Google, or email and password.
Disable Two-Factor Authentication
To disable Two-Factor authentication you need to be logged in to your account. Same procedure as when enabling.

FAQ
I don't remember if I created a login using a social account.
If you created your account using your Facebook account you should keep on using this, but in case you've forgotten and you create a new login using for example username and password we link both logins to the same account. This way it does not matter if you log in using Facebook or a username and password, cause it's one and the same account you're accessing.
If you can't log in please use the "Forgot password". If you have questions contact us via our Live Chat or at [email protected]
How do you know that my password is compromised?
Upon every successful login, we use k-anonymity protocol to securely check your password against an online database of compromised passwords – Pwned Passwords. Our system will notify you if your password has been a part of one or more data breaches in the past and ask you to change it to keep your account secure.
IMPORTANT: all the passwords in our database are encrypted (hashed) using a top-of-the-line Argon2 algorithm and nobody but you knows what your actual password is.
How to sign in if I lose my Two-Factor Authentication device?
If you have lost the device on which you had your authenticator app, and you cannot recover the authentication profiles, please write to [email protected].
How to report security vulnerabilities that I find in your software?
If you believe you found a security vulnerability in our software or would like to conduct penetration testing, please read our Vulnerability Disclosure Program to find out how to report it to our team.
Where do you have server hubs?
We use Digital Ocean for our application servers and AWS for file storage. The European servers are located in Amsterdam and Frankfurt whereas the US servers are located in San Francisco. If the first user on the team signs up from a US-based IP address, then that team's data is gonna be stored exclusively on US servers.
We need to whitelist your domains, what domains should we focus on?
There are a few domains working together when accessing Play Digital Signage. To name a few:
Do you support MFA?