How does it work?
You can Embed Google maps into your Play Digital Signage content same way you embed a website: with help of Website Plugin. See the illustration bellow: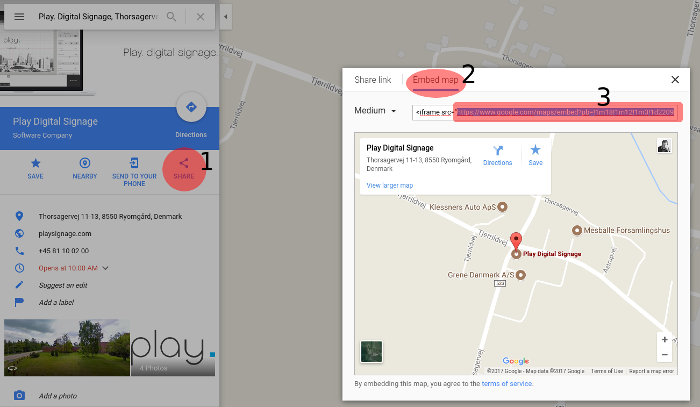 Make sure to only copy the quoted url inside src attribute and paste it into website URL field in the editor. If you copy the entire HTML code, it will have a fixed width and height as defined in the code.
FAQ
How do I embed live traffic?
If you wish to display live traffic, we recommend using Waze live map as it integrates better than Google Maps live map.
Navigate to https://www.waze.com/livemap and move to map area you want to display
Click the "share" button at the bottom right
Select "Embed a map" tab
Copy only the address inside "src" property (as you would in the Google Maps example above)