Date and Time in Digital Signage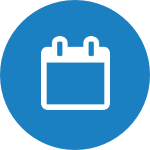 With Date and Time in Digital Signage, you can display the current date and time in various formats. We tried to create a plugin that is as flexible as possible so that you can make it your own.
In addition to this plugin, you should take a look at the Clock.
Find the Date and Time plugin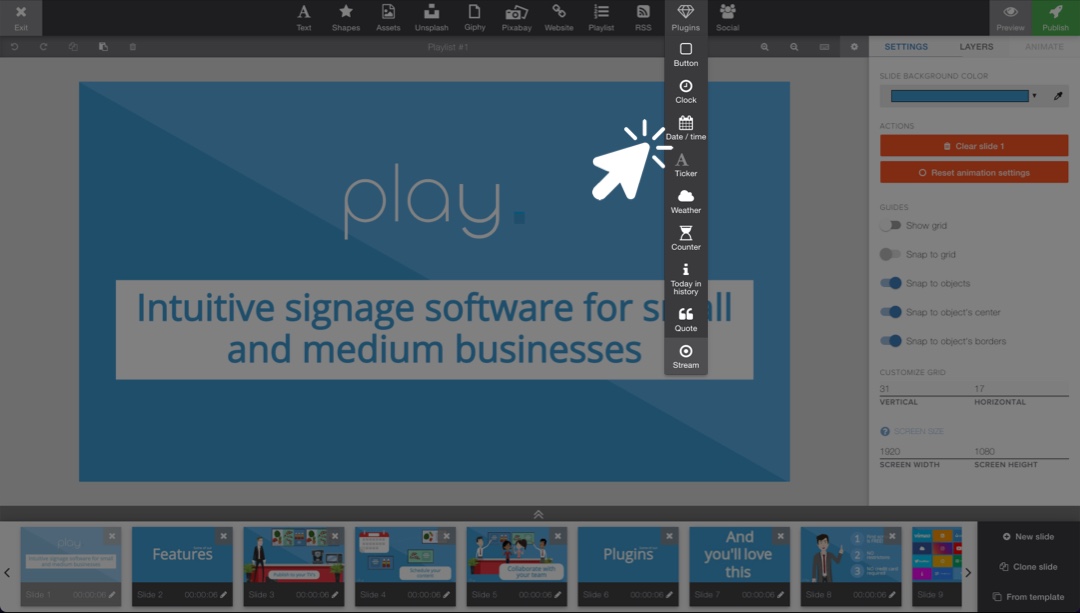 When logged in, find the playlist you want to add it to, open the playlist, and find the Date and Time plugin under plugins.
Options
Locale – Changes the locale of the plugin, so that weekdays and month names are named in your language.
Format – Changes the formatting of the plugin, you can also combine multiple instances of the plugin with different formats. If your desired format is not listed, you can ask us to include it!
Time zone – By default, the plugin will display the local time zone of the player, but you can also use the plugin to display time in different regions. You can find the time zones listed on this page.
Capitalize the first letter – In some countries or regions date formats start with a small letter, with this setting you can force capitalize the first letter.
FAQ
The time in the player is incorrect?
Most often the time is incorrect due to your player device being configured to an incorrect time zone. Please double-check the configuration options for your device.