Setup your Google Chromecast
At the Welcome screen (The first time the media player is connected) you pick your country. You then have the option of either setting it up using your smartphone or directly on the media player. There are a couple of steps you need to go through to set up the Google Chromecast with Google TV, but it should not take more than a couple of minutes.
After setting up the media player go to play.google.com/apps. Here you search for and pick Play Digital Signage.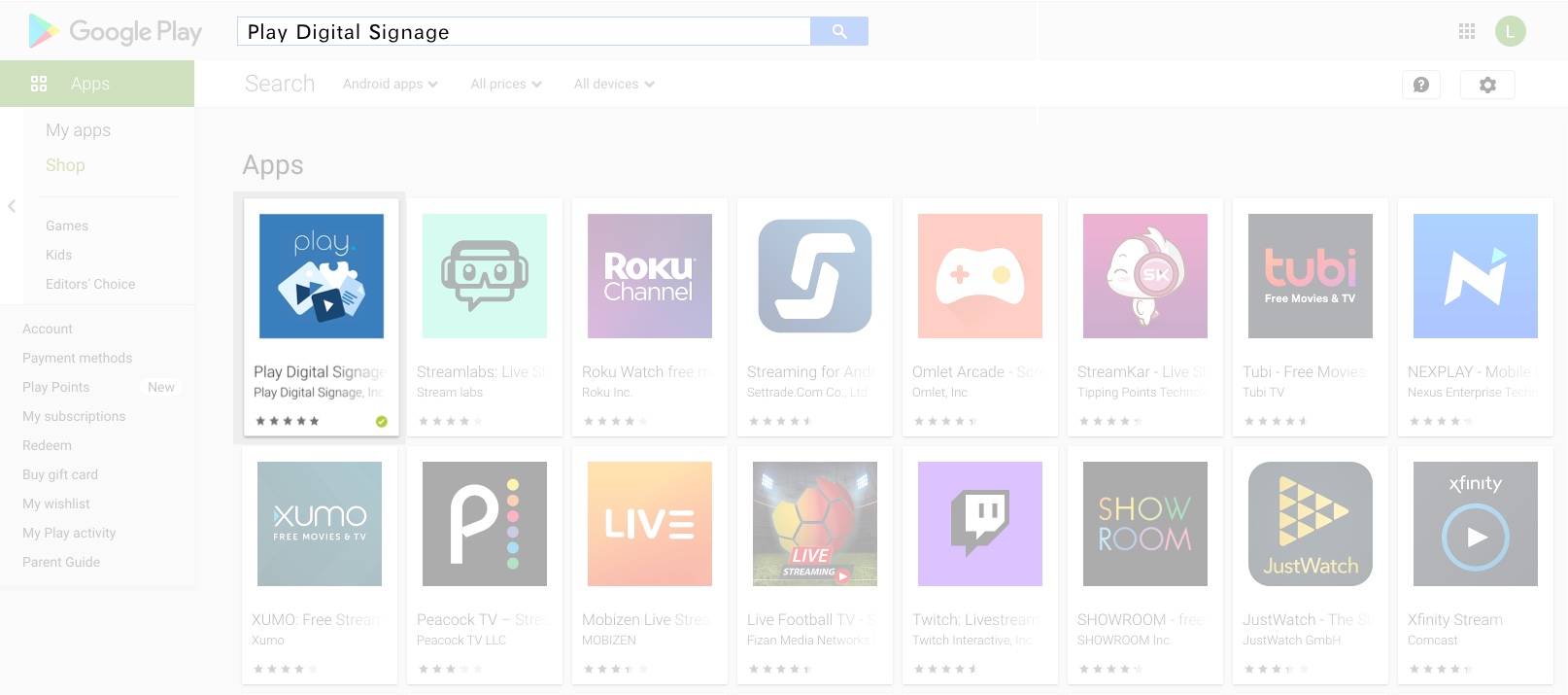 You'll notice a small green button on the right that says Install, click that, pick your Google Chromecast on the list of devices and click Install.
Depending on Google, WIFI, and the media player itself you should be able to find our app, on the media player, after a couple of minutes.
As with most media players, the first time you open our app you need to grant access to files and device locations before you can link it to your account.
Linking a Google Chromecast to your account is easy – Go to your account and enter the 6 digit code you see on the TV, that's all you need to do.
There is one thing you need to know before you get all excited. For some reason, our Auto Launch does not work on this model, so if the power goes out, you need to launch the app manually when it comes on again.
We hope you enjoy your Google Chromecast with Google TV
FAQ
How do I set up the display in portrait mode?
See the Android section of our portrait guide.
The plugins don't work
If one or more plugin doesn't work on your Android, it's possible that the PlaySignage app on your player device is out of date. Click here to learn more.
How do I access OPTIONS if I disabled the top menu bar?
In the APP options, you can hide the top menu bar if you for example are running a touch screen. To access the top menu bar, when hidden, you can use CTRL + O for options or CTRL + Q to close the APP.