Digital Signage in the Office
The corporate world or any office has many moving parts. Some of those include marketing, customer service, engagement, content creation, and more. One tool that is instrumental in making all of those things happen is digital signage.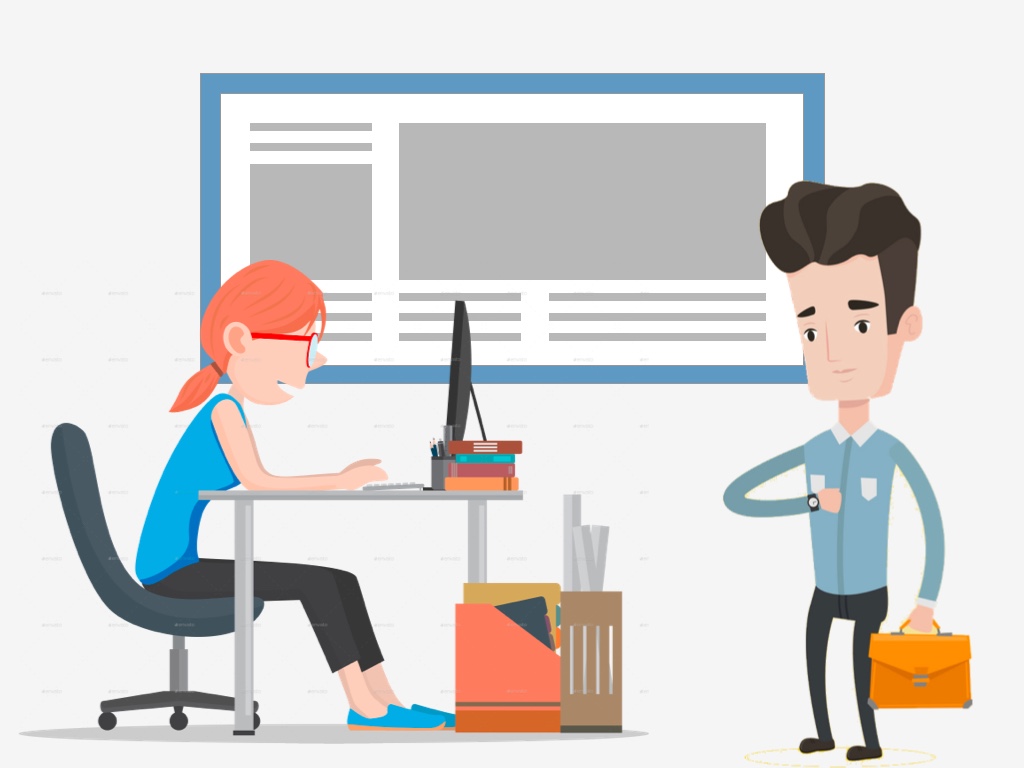 Digital signage is a new wave in business that continues to rise because it can be used in all kinds of different ways. Several different industries implement digital signage in a variety of ways; however, let's focus on the corporate world and offices in this blogpost. 
Why Digital is Signage Important in the Corporate World
The corporate world is a great environment for the implementation of digital signage. It can improve multiple aspects in the office, including the following.
Communication
Oftentimes, there are multiple teams working on the same project using several different programs. It is hard to know what the other team is doing and whether they are on schedule. Digital signage can help with this as it allows multiple teams to work within the same program. 
Additionally, digital signage can aid in another way with digital signage by displaying up-to-date progress on lists of projects in a centralized area. For instance, an office might have a screen in the conference room that displays where everyone is on any number of projects, with each team updating the status as they complete stages. Since digital signage is in the cloud, anyone in the company can be added to the software to be able to make updates as they work.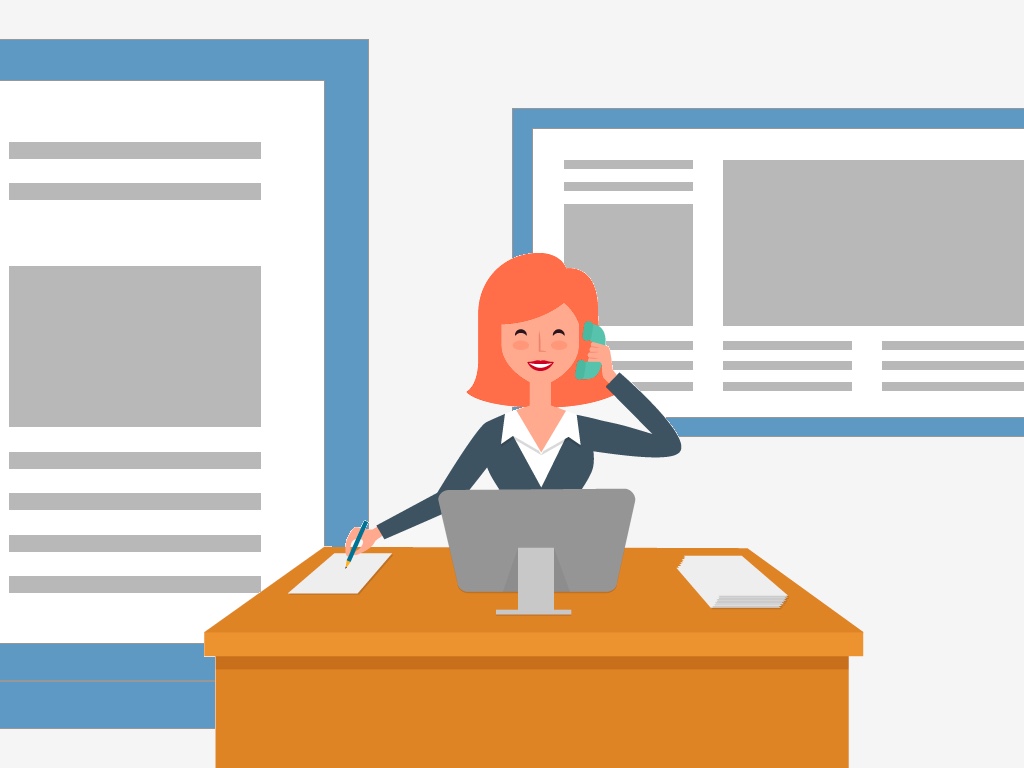 Another way digital signage improves communication is through announcements. Get your message onto a screen that everyone can see. You'll no longer have to make sure that everyone checked their email. 
Efficiency
Efficiency can increase in all sorts of ways by going digital. Not only can you update any announcements on the fly without having to re-print, but businesses can also use digital signage to implement plugins like CRM's and calendars to improve efficiency. 
Improve Sales
The corporate world is all about the bottom line, and that means always looking for ways to increase sales. Digital signage is one way to increase sales. There are several options for using digital signage to increase sales, but one example might be to place digital ads for your corporation's product or service. This is just the most simplistic way to improve sales. Implementing digital signage in the variety of ways that we will discuss in this article will inevitably increase sales either directly or indirectly, so keep reading!
Customer Service
For those corporations that have customers or clients in their facilities, digital signage can help with customer service by easily displaying answers to common questions that arise while on the property, including directions to certain departments or even what time their meeting is. 
Competition
Digital signage is some of the latest technology that many companies in the corporate world have already adopted. Therefore, to keep up with the competition, digital signage is imperative. You don't want to still be using traditional signage and processes in your company when your competition is doing the next latest and greatest thing.
Current Uses
As we have mentioned, digital signage is already being currently used in various ways across a multitude of industries. Here are some of the ways it has been implemented in office environments.
Internal Statistics:

Many companies are using digital signage to display their metrics and goals. 

Local news/weather:

You'll often find digital signage in the breakroom with local news stories and weather streaming to keep employees informed. 

Reporting:

Digital signage has become very useful in meetings for displaying information.

Plug-ins:

Salesforce and PowerBI have been big powerhouses for companies.

Calendars:

Everything is on a timeline in the office, so displaying calendars that can be easily updated is common. 

Menus:

Offices that have cafes or coffee bars frequently have digital menu boards that can be updated with a few clicks.

Meetings:

Digital signage isn't just for reporting during meetings. You can use digital screens for the entire meeting. Full-featured digital signage has the means to make any meeting a lot easier, which is why it's commonly used in the office.

Reception areas:

While your clients or partners are waiting for said meetings, it is popular to have digital signage in the reception areas either as advertisement or entertainment. 

Advertisements:

Advertisements help companies market but also are a way to offset digital signage costs when they rent out their screen as advertising space to other companies. 
Future Uses
The digital signage industry continues to grow each year and expand to include further uses. Here are some already available uses that are not commonly implemented in the corporate world but should be. 
Tracking
There are so many things you need to track as a corporation, from company statistics to workflows. Digital signage can smooth these processes out and make sure that everyone is on the same page. Throw the company goals and statistics up on a screen in a centralized area or streamline your content creation processes with the built-in content editor. 
Engagement
Digital signage promotes engagement with clients or customers. Getting a message on a screen is especially important in corporate environments that have clients or customers coming in and out. If you are a company that regularly has clients coming into meetings, digital signage can provide engagement with them before they even sit down. Use digital signage to help sell yourself before you even get a word out. 
Implementation of Plugins
There are so many plugins available on digital signage plugins. Plugins allow you to integrate other software into the digital signage software. This includes things like social media, management systems, websites, and live reports like stocks. Corporations are already using some plugins like weather, but in the future, corporations and offices should use plugins more to expand the functionality of their digital signage. 
Customization to your company
Digital signage is perfect for branding, and these days, branding is everything. Offices and the corporate world have been using traditional branding techniques that we have all seen, like their logo on pens and company uniforms. However, digital signage opens up a new door to branding by allowing you to represent yourself on virtually any screen. With the ability to use any font, color, photos, and elements, digital signage can update your branding to make it more recognizable. 
Aesthetic vs. Usability
One of the best things about digital signage is that it has both aesthetic uses and functionality. Large LED video walls, screens, and tech around the office give a modern, sleek appearance and can actually be used as an element of interior design. 
Though the aesthetics of digital signage can be of benefit, it is also highly useable in many different settings. As we have discussed above, digital signage is highly useful. 
Using Different Set-ups for Various Uses
We have already talked about the various uses in the corporate world, but one thing that we haven't pointed out is that you can use almost infinite different setups depending on how you want to use it. 
What to Look for in Office Digital Signage Software
There is a lot of digital signage software that can work in an office environment; however, not all software is created the same. 
Features
Each company is different and has different needs. Ultimately, that means that different features are going to be better for different uses. When looking for digital signage software for the office, the features aspect is going to be one of the most vital considerations. You should go with full-featured software like Play Digital Signage. Play Digital Signage has features for every office. Don't see something you need within the software? Reach out to us; we're always listening!
Support
Technology can get tricky. From set-up to content creation, if you don't have a lot of technical experience, you'll likely need some support along the way. Consider companies that are easy to reach with 24/7 resources and support that include live people, not just bots. Here at Play Digital Signage we live by our advice and offer a multitude of support for our users, including an extensive help section, 24/7 chat with LIVE agents, live demos, and Youtube tutorials. No matter what you need help with, Play Digital Signage is there to support you. 
Flexibility
Digital signage hardware can add up, and some companies require certain specifications for their software to work. For instance, if you have to buy a specific screen, player, plus the software, that total price would be much higher than if you could choose which screen and player you use. WIth Play Digital Signage you get to choose your screen size and your player to fit your budget and plans. Since you can completely customize your hardware, it gives you the flexibility to implement digital signage in a multitude of ways that fits your needs. 
Price
Like with everything in business, the digital signage company that you choose for your brand has to fit within the budget. There is widespread pricing when it comes to digital signage. However, Play Digital Signage is only $18 per screen per month, so that you only pay for what you use. Additionally, you get your first screen-free with no credit card required, which means that Play Digital Signage can actually be used as a free option with all of the same features. 
Easy Interface
In the office, there are likely to be several team members that will need to know what they are doing with the digital signage software to create the content. This means that you should pick a software that has easy-to-use software. Play Digital Signage has easy software and a built-in content editor, and as we said before if you get stuck, we offer plenty of help!
Get Started with Play Digital Signage
Ready to bring digital signage to your office? Get started with Play Digital Signage. Here's how: 
Go to playsignage.com and sign up.

We'll ask you for a few basics like your name and email then you'll be ready to start creating content. 

Find a player.

Luckily, we have done the research for you. Take a look at our reviews of different players at various pierce points here. 

Pick your screen. From large LED screens to small tablets, the size is up to you. Just keep in mind that you can skip finding a player if you go with a tablet since it is built-in, and you can download the Play App.