Digital Signage Support That Stand Out
When it comes to signage and marketing, there are a plethora of options. However, traditional print signage is becoming outdated. Many businesses large and small are moving to digital signage due to its versatility and engagement. Digital signage has opened up many new options for companies to brand themselves. In this article, we take a closer look at digital signage support and how we work at Play Digital Signage.  
There are a lot of companies that have made their way to the digital signage market because of the large growth the industry has seen over the past few years. However, shopping for digital signage software is not always easy as there are a lot of factors to consider when choosing a provider. 
Most people get caught up in the cost and available features of each digital signage provider. And with good reason. Cost is always going to be a factor in a consumer decision; and of course, digital signage is so versatile that the features are almost endless. 
Though one factor a lot of people don't consider is support. This is because much of the time, people don't think about support until they come across a problem which could be several weeks or months after you have already paid a decent sum of money.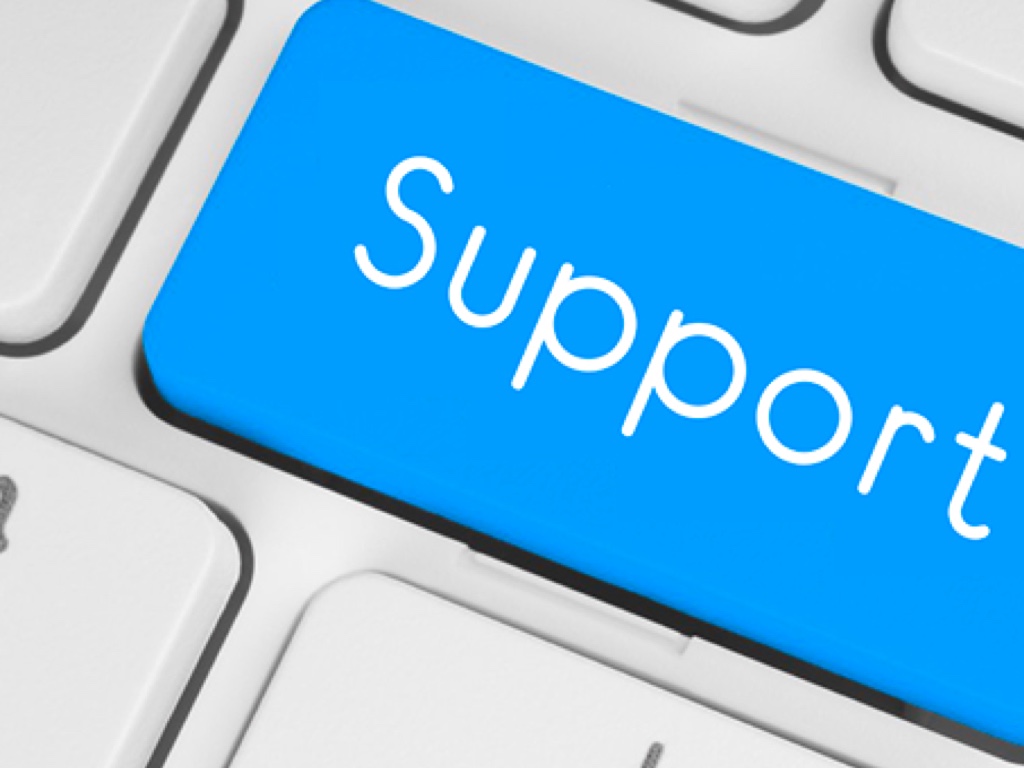 When it comes to digital signage, support is an important selling factor. After all, each person who uses digital signage has different goals and needs from the program. Since there are so many features, needing support is very common. 
Additionally, since you are dealing with connectivity between different devices, there is always room for there to be a problem with technology. It doesn't always happen, but when it does it is usually at the most inconvenient times and when it strikes, you're going to want to have options for resolution.
You will also see a difference in the efficiency and creativity of your digital signage when you have proper support. This is because having experts on your side is an easy way to take your digital signage to the next level. 
The Importance of Technical Support
Good support is important. Think about the time when you have been trying to reach a deadline and you stumble across a problem that you can't solve yourself. 
Already frustrated, you reach out to the company. You are met by an automatic answering service, someone you don't understand well, or someone who really doesn't know the system. Or worse, you reach out to the company and they are closed. 
Now, you have an upcoming deadline and no way to meet it because you can't get any support for your problem. 
Digital Signage Support 
Digital signage support is even more vital than just overall technical support as digital signage is all software-based and even though it is reliable, there are so many features that as a customer, you are likely not going to know them all. 
In addition, with digital signage, there are several different ways to accomplish the same goal, though sometimes a certain way can be more efficient and work better. 
Having good support means you can reach out to the company at any time and they will help you whether it is a problem and you're stuck or whether you just want to know how to best complete your goal. 
Digital Signage Support In The Current Market
Other digital signage providers do provide support; however, it is almost always a phone number that you can't ever get through to. And when you can, sometimes you are met with an automated prompt, or someone who isn't well trained or easy to understand. 
If the companies have online support, it is typically some AI-generated help that isn't able to customize responses. Or on the other hand, the chat could be a live person but is only there to help during specific, inconvenient hours. 
Difference Between Technical Support and Sales Support
Many digital signage providers have great support in their sales teams, meaning that when you are thinking about purchasing their product, they are responsive and answer all of your questions. Their sales teams are often very reachable. 
However, there is a difference between the sales team and technical support. These digital signage providers will have excellent sales teams, making you think that they are a responsive company that could help if you needed it but when you purchase their product, they end up not having responsive technical support. Technical support is often a different team that only handles troubles after the product is already paid for. 
Some companies offer great sales support, but minimal technical support. So, after you have already purchased their product, you are left to figure out any problems on your own or deal with a robot that doesn't help. 
How To Spot a Good Digital Signage Provider
When shopping for digital signage, it can become confusing to know who is really going to provide the support you need. There are some ways to find a provider that can meet your needs. 
First, ask the sales team what kind of technical support they offer. Be sure to ask questions such as what times they are available if they have a live team that answers if there is any online chat or email support, and how long it typically takes to resolve an issue. If they are hesitant about any of these answers, there is a good chance that they won't be able to provide the technical support that you need. 
Additionally, companies should be proud of the support they offer. If you can't find any information about how to go about getting technical support, it is likely that they don't have very good systems in place. 
Lastly, one of the easiest things you can do is just simply check out their website. Do any chat options pop up? Is there a help section that has substantiate detail? Ensure that you are going to give your money to a supportive provider by asking these questions. 
At Play Digital Signage, we check all of the right boxes. 
Support with Play Digital Signage
When you are a Play Digital Signage customer, we provide LIVE chat and email 24/7 and phone support from 8 am-6 pm PST. There is no AI and no robots. 
Whether you call, email, or chat, you are getting a real person on the other end. And they are not just any people; we only hire people who are qualified to assist you with your problems. They know the ins and outs of Play Digital Signage and can either solve your problem. If It is something in the code of the software or just a strange issue, it can be escalated to our development team. 
We have people in the USA, Europe, and Indonesia, allowing us to serve 24/7 due to time zones. 
More About the Play Digital Signage Support Team 
Play Digital Signage takes support to the next level. As mentioned, our support involves our development team as well if needed. However, all of our support members know everything there is to know about our digital signage software. We purposefully don't have a hierarchy so that you know when you get a LIVE person on the phone with Play Digital Signage, you can trust them to make sure your concerns are handled effectively and immediately.
The members of the Play Digital Signage development team are the original creators of the software. Since they built it, they will have more insight into coding, behind-the-scenes logs, analytics, odd behavior related to players, networks, and all of the other more advanced and less common issues if they are needed. They can solve any problem with the software itself.
Not many companies offer the support of their developers. Sometimes companies outsource their development and have no way of even asking them for solutions. Our development team has been with us since the beginning and is involved in everything from support to constantly adding new features to our digital signage software.  
At Play Digital Signage we value support before and after you become our customer. This means we provide support on the sales side for any product questions you might have and we also provide support on the back end for any technical problems or questions you might come across.
We are also one of the only companies to offer a free screen so we can prove to you that you have made the right choice all before asking for a credit card. 
Additional Support Options with Play Digital Signage
If you need further support, we have live demos and an extensive help section. 
Live Demos
Live Demos are our way of personally showing you all of the great features of Play Digital Signage. We always leave time at the end of the demo so that we can go over your project and how you can best achieve the results you are looking for. Our live demos can host the entire team, so everyone can learn together. Book your live demo here.
Help Section
In addition to our 24/7 LIVE support, we also have an extensive help section so that if you don't want to talk to someone about something simple, you don't have to. Our help section is organized and even has a search function. We provide detailed descriptions, video tutorials, and step-by-step instructions for a lot of different features and set-up guides. 
Reviews
Check out what our current customers have to say about our support. 
Ready To Get Started With Play Digital Signage?
First, head to playsignage.com to make an account. You'll be asked for some basic information when you hit the sign-up button. Don't worry; we don't ask for your credit card to sign up. In fact, we give you a free screen for life, so until you need more than one screen, no credit card will be required. 
Next, you'll need a player. We have gone ahead and tested all of the popular options in several price ranges, so just pick the one best for your needs. 
Finally, you'll need to pick a screen. Play Digital Signage supports screens of all sizes. The size you'll need depends on your project. If you need help picking, our support team is always here to help. Keep in mind that your screen and your player will have to be compatible so make sure when you're making a purchase that you consider that!
Discover a new level of digital signage support with Play Digital Signage!