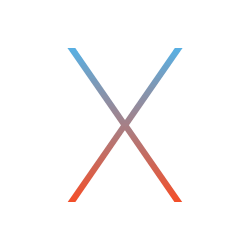 Setup Mac Digital Signage
Play Digital Signage works with macOS. Follow these instructions to setup PlaySignage app on your Mac and get up and running digital signage.
1. Download our Mac OS player application
Click here to download the player
2. Install it
To install the application, drag "PlaySignage" to "Applications". When the installation is complete, you can find our player application in the "Applications" folder.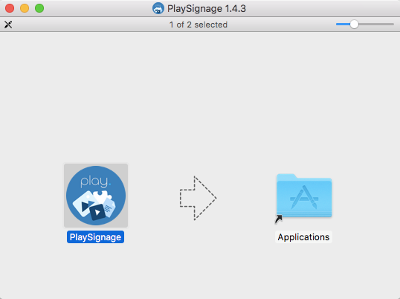 3. Link the screen
You can link the screen to your account on the screens page by entering the 6 character code shown in the app.
4. Configure auto start (optional)
By default we don't configure windows to launch our player automatically as it is likely that you will first test it on your computer before installing it on a dedicated player.
However when you install it on dedicated player, don't forget to go to Settings and turn on Launch player on startup option.
FAQ
I got my screen linked, what next?
We recommend checking out our 5 minute video guide on getting started, it covers most of the basics.
How do I set up the display in portrait mode?
See the OSX section of our portrait guide.
Where are the files stored?
The player downloads files to ~/Library/Application Support/PlaySignage/storage
Can I run several instances of the application?
By default the application enables maximum one window, however in situations where you have a Mac machine with several monitors you may need to run one player application per each monitor. To do this, you need to set different data directory for each application window using the --data-dir parameter, for example:
open /Applications/PlaySignage.app --args --data-dir=/path/to/storage/folder