Slide stash and screen alerts
We are happy to announce two new features this month!
Slide Stash
Our users often put a lot of effort into creating beautiful content for their digital signage screens. What if you want to save, re-use or maybe move your content to other playlists?
This week we're launching Slide Stash!
Go to any playlist, open your slide stash and drag whatever slide to your stash. Slides in your stash can be used in other playlists or for storing for later use. If you wish to use a slide, simply drag it from the stash back into the playlist.
Alerts
For those of you who manage multiple screens around the world, you're probably going to love screen alerts!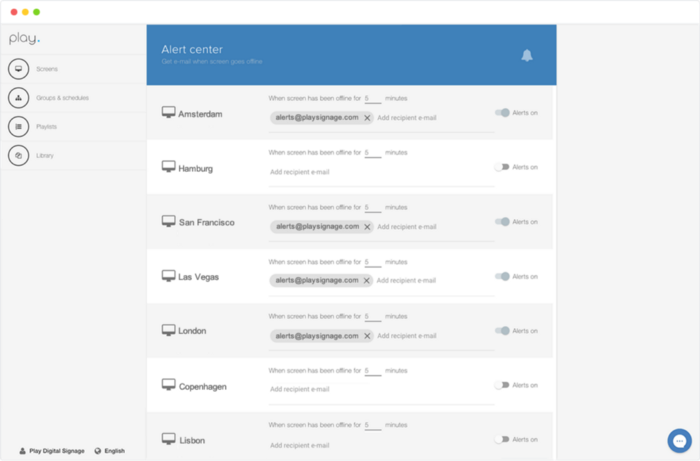 You can set it up so that if specific screens go offline, for more than x minutes, triggers an alert. Alerts are sent to one or more e-mail addresses.
When set up, you'll receive an e-mail when a screen or multiple screens go offline for more than X minutes and then again when online.
Go check it out at https://playsignage.com