Playback Analytics, animated GIF, and more!
For months we've been working on analytics (also referred to as Proof-of-Play). With the release of version 1.17.x we're happy to announce that we've made it! Analytics collects data from your players and gives you the opportunity to get playback reports based on what files have been shown on your screens. Teleport me to analytics documentation!
YouTube Captions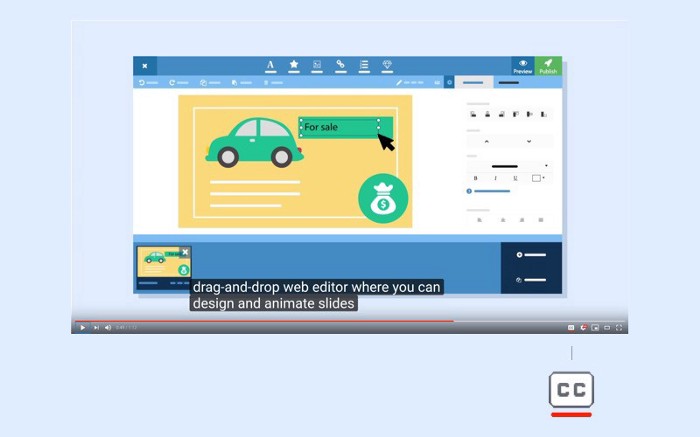 We've added a much-requested feature: if the YouTube video has captions available, you can now add them to the editor.
Animated GIF's
Finally, right? Now you can use these quirky GIFs to get your message across loud and clear!
Multilingual
You might have noticed we've added additional languages to the web interface and now support English, Spanish, German, Danish, and Estonian.
The translations are provided by the community, so If you'd like to help us translate the web interface to your language, get in touch with us at [email protected]. We can reward your effort with additional free screens!
Small stuff
Mac players
We're still working on releasing version 1.17.x for OSX devices as the freshly released Catalina has some additional requirements. We expect to have the version rolled out in a couple of weeks!
Till next time!