Digital Signage Reseller
Digital signage resellers help clients create digital content, plan and deploy digital signage solutions in general, find hardware that matches their needs, and much more. This article explains everything you need to know about digital signage resellers and how a reseller can become a part of this blossoming industry. Now is the perfect time to join the train!
Businesses thrive by properly reaching their audience. Traditionally, that would have been done through print signage. However, the digital signage industry helps to reach a wider audience of clients. Connecting with your customers may seem hard, but with resellers, it might make it easier to connect to customers using digital signage and without you having to be a wizard in graphical design.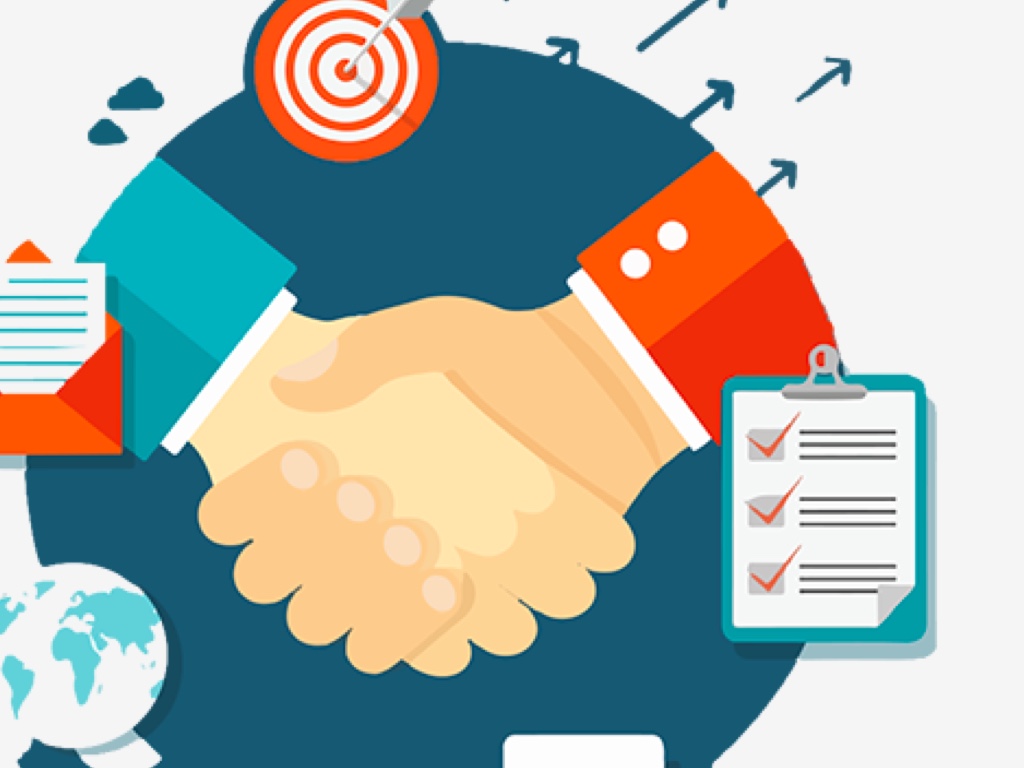 Who are Digital Signage Resellers?
Resellers are smaller, media or graphics-related businesses. They can be large media houses or private individuals tasked with planning and deploying solutions, setting up the software and designing and creating content of digital signage for their clients. Resellers also help create content for digital signage for menu boards, video walls, and large digital billboards. Their primary role is supporting clients in their transition to getting their message on the screen. Though there is often the question of whether customers should buy from a reseller or directly from the provider. Let's break that down.
Should Customers Buy From a Reseller or Direct?
Customers often have the question of whether they should buy direct from the provider, or go through a reseller. The simple answer is – either one! Even when you buy from a reseller, you still get the same support from the provider. They both offer the same product at the core in terms of pricing, quality, support, and customer service. However, buying from a reseller could have additional benefits to the customer. 
Types of Resellers
There are two different types of resellers – those that offer complete digital signage packages and those that focus on designing and creating content for your TVs, also known as content creators. Resellers that offer the complete package will provide the TVs, the players, the software, installation, set up, creating templates, and sometimes even starting content. Those with a focus on content creation, design, update and maintain the content on a daily, weekly, or monthly basis for customers.
A reseller that provides a complete package might be better for customers that need more technical support or do not have much experience with hardware in general.
Content creators are great for companies that do not have a marketing department and either don't have the time to create content themselves or do not have the skills to do so. These resellers usually don't offer installation or hardware.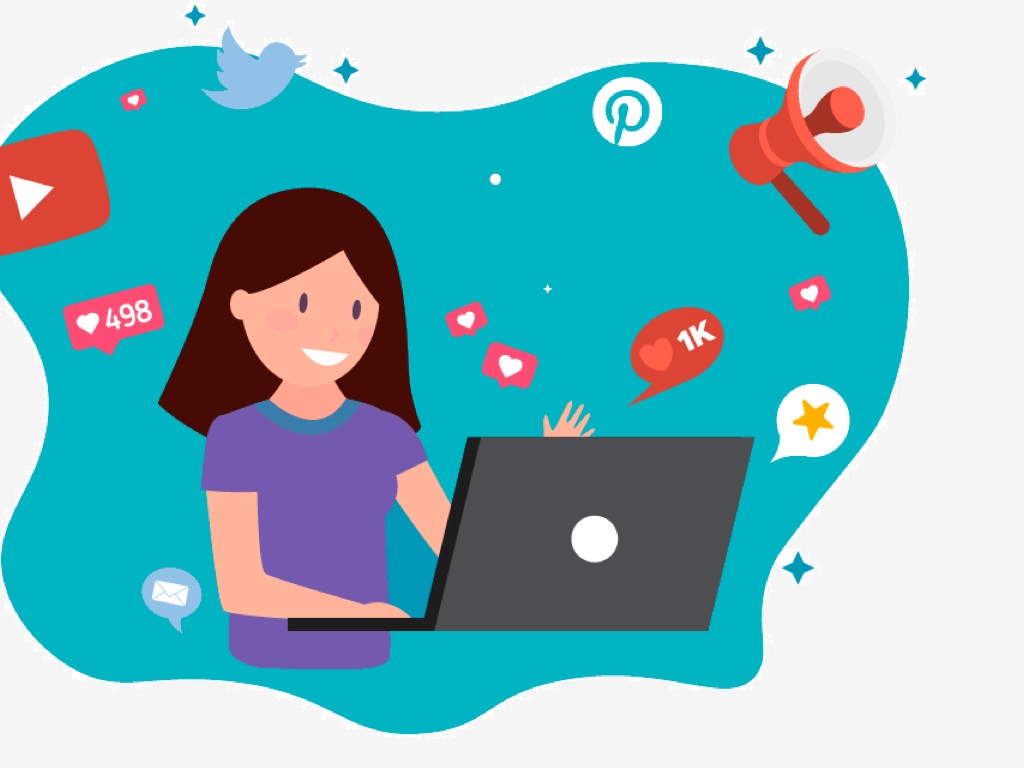 So the bottom line when it comes to the choice between resellers and directly from the provider comes down to what the customer needs. 
What do you, as a Resellers Offer your Clients?
As a reseller, you help clients reach a wider audience. Your primary job as a reseller is to be an intermediary between the customers and the digital signage company. This way, they won't have come to us directly to get services. As we discussed above, there are additional services that resellers can provide for their clients. You can offer hardware and software installation services, support, content creation, and more. Resellers are able to provide more services than large digital signage companies to cater to the client's needs. Buying from a reseller can also be more convenient as it gives clients another point of contact for support. Not already a reseller? Let's look at some of the benefits of becoming a reseller.
Why do Digital Signage Companies Use Resellers?
Digital signage companies use resellers for two primary reasons – to reach a wider audience using digital signage and to more effectively compete. 
Reach a Wider Audience
It takes a lot to reach a wider audience at a time, which may total hundreds of thousands of people in most cases. Our digital signage resellers carry out a part of this role effectively to help reach a  target audience at a much faster and efficient rate. 
Every successful digital signage agency is a network of highly-seasoned professionals and active resellers who help grow the industry. The industry is getting more competitive, so we enlist the best hands to work with us. By using resellers, digital signage providers can reach more customers without compromising quality. 
Competition
Appealing, compelling, and persuading content are essential to success as a digital signage brand. Having resellers increases a companies ability to compete. Resellers can focus on one market such as food service, medicine, transportation, or retail and with many different resellers, it enables a company to compete more effectively and directly in those various markets. Digital signage continues to expand to many businesses and sectors. Any company that requires patronage now uses digital signage for its marketing. However, there is also a multitude of providers, so by having resellers, we can edge out the competition basically by having more boots on the ground. 
Benefits of Becoming a Reseller
If you are undecided whether to be a reseller or not, the following are what's in it for you:
You build your network as you acquire client's from multiple industries using your skills.

You can build your business portfolio by offering a wide range of signage and media services across many industries.

You gain more credibility, trust and improve your brand too as you offer signage services from companies that have already built customer loyalty.

You get to become an expert on cutting-edge products.

Since the industry continues to grow, as a reseller, you have a baseline level of job security.

You have the opportunity to make a profit by offering additional services like content creation, hardware, installation, and more.
Become a Digital Signage Reseller with Play Digital Signage
Would I be exaggerating if I say that here at Play Digital Signage, we offer you the best of digital signage services? No!
Play Digitial Signage provides the software and all the necessary support to allow resellers to set their clients up with the new digital age. 
The Future
Coffee shops, hotels, restaurants, accessories, gadgets stores, etc., all need to display and market their services for adequate, continuous patronage. Audio and video companies, business consultants, traditional sign companies are looking into ads and digital signage as a tool to bring into the mix! It's not just a marketing tool anymore, but a means of linking all industries. The digital market size was valued at $17.23 billion in 2018, and this is expected to reach $32.12 billion in 2026. You will be making the best decision if you decide to become a reseller now! These modern displays have been designed so that the vendors reach out to customers with a broader viewing angle. 
Benefits of Play Digital Signage
We could go on and on about the benefits of our product all day. However, we'll keep it simple and give you a quick overview of what a reseller can offer its customers. 
We look forward to having you join us on our digital signage reseller program soon.
Why Should Customers Find a Digital Signage Company or Reseller?
As a customer, you might be wondering why you should consider digital signage. It's a valid question, but an easy one to answer! The simple answer is that companies can increase sales with digital signage rather than traditional signage. Don't worry, we'll tell you how! 
How Companies Can Increase Sales with Digital Signage
When companies aren't using digital signage already, they are behind in their industry. People are moved by what they see, hence making a good impression on your customers at the first visit is necessary. 
Here are some proven, effective ways to increase your customer traffic using digital signage services:
Grab the customer's attention from outside
Before setting foot into your store at all, customers should be dazzled at your creativity expressed on your colorful screens. Use window-facing screens or digital signs outside the store to grab the attention of your customers early. Your signage should be readable and visible meters away before the customers reach the store.
Use brief, concise, and capturing phrases
Your ads don't need to be wordy before customers can read them. Contrarily, it may turn them off. It would help if you were brief and straightforward in writing your ads. Any wordy phrase should be sorted out. Use photos, videos, and elements with the phrases to increase engagement.
Include voice-overs with the pages
Have you thought about what it would feel like for customers listening to a voice detailing what they are looking at on the screen? Have you ever given a thought that some customers may not be interested in reading while they shop or are visually impaired? This explains why you should use voice-overs in your signage. Some customers may be busy shopping and not looking at your signage, but there is still a way to get your message across. A grand narrative of what they can see will command attention.
Bring colors and unique fonts into your marketing
Signage that will be noticeable to customers should be bright in color, with distinct, outstanding fonts. This doesn't have to be flashy or the fonts too big, either. With Play Digital Signage, you can upload any font or color so you can stay on brand. 
Use 'Flash sale' to increase more traffic
Customers are delighted at the mention of anything "sale," and this period usually sees an upsurge in the number of customers who want to buy goods. Including voice-overs and all the details will keep customers abreast with the information about your great sale. Putting that message on a screen allows you to easily and quickly change it once you're through. 
Simplify their shopping experience
Most shoppers are very busy, and some rush in to pick one or two items. Having screens and directories that show where specific products can be found, with an introduction to new ones, will help the consumer choose a suitable product. You just improved your customer service, and they will surely come back!
Find a reseller today to implement these sales tactics!
Bottom Line: Play Digital Signage is the Best for Resellers and Customers!
At Play Digital Signage, we are honored to offer our services to customers and resellers alike. We have created the most full-featured digital signage service with a built-in editor and an excellent support network. 
Resellers can benefit from hosting Play Digital Signage as we know your clients will love it. We are dedicated to providing top-notch signage services for different brands and businesses in every sector. As always, if there is something that you or your clients are interested in seeing, we are open to chatting about it! 
We look forward to having you join us on our digital signage reseller program soon. For potential customers, find us at playsignage.com or locate a reseller near you to get started.