We've been busy
The past couple of weeks have been hard at work. This month we've released new features you might find useful.
Screen Capture
Screen Capture offers a way to really see what's playing on your screen. You'll notice a new button in the screen section, press it and we'll ask the player to capture what your screen is playing — Simple as that.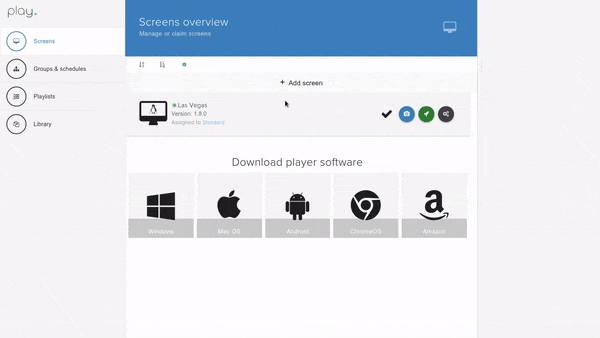 Please note that Screen Capture is not supported in the Chrome extension.
Templates
Building great playlists is time-consuming and sometimes you're simply looking for a great idea for your content. Perhaps templates can help you with both, we've added a couple of templates and more will follow. Go have a look and give us your feedback. We'll be adding more templates in time to come!
Crop Image
If your working with content designs you're probably already familiar with cropping. To save you time we've added cropping in the editor. Let's say you have a great image you want to use, but you need it to fit in a square, click on the image, click on crop, mark the area you want, and press save. In addition, we save the cropped image in your library, so that you can use it in other playlists as well.
Ticker and Video moving with layers
More and more users are doing content with multiple zones in their playlists, so we've added more functionality to your tickers and videos giving you the option to move them with your layers.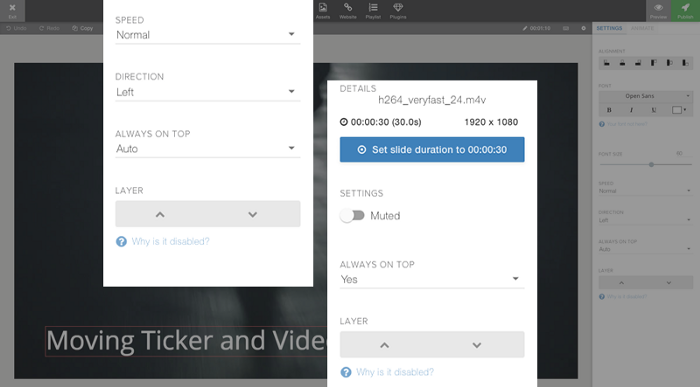 Rendering graphics can be a heavy thing for some players, and stuff like moving tickers and movies between layers can consume a lot of resources on your player, so try it out before you launch it!