Optimizing Your Work-Flow Using Google Drive
Google Drive is a part of the cloud. The cloud is an amazing place, it's a place where we often store family photos, books, budgets, and all of the personal things that are vital to your day-to-day. We often think of it as this magic space that stores the digital files that are important to us, though the cloud is far more versatile than just storage.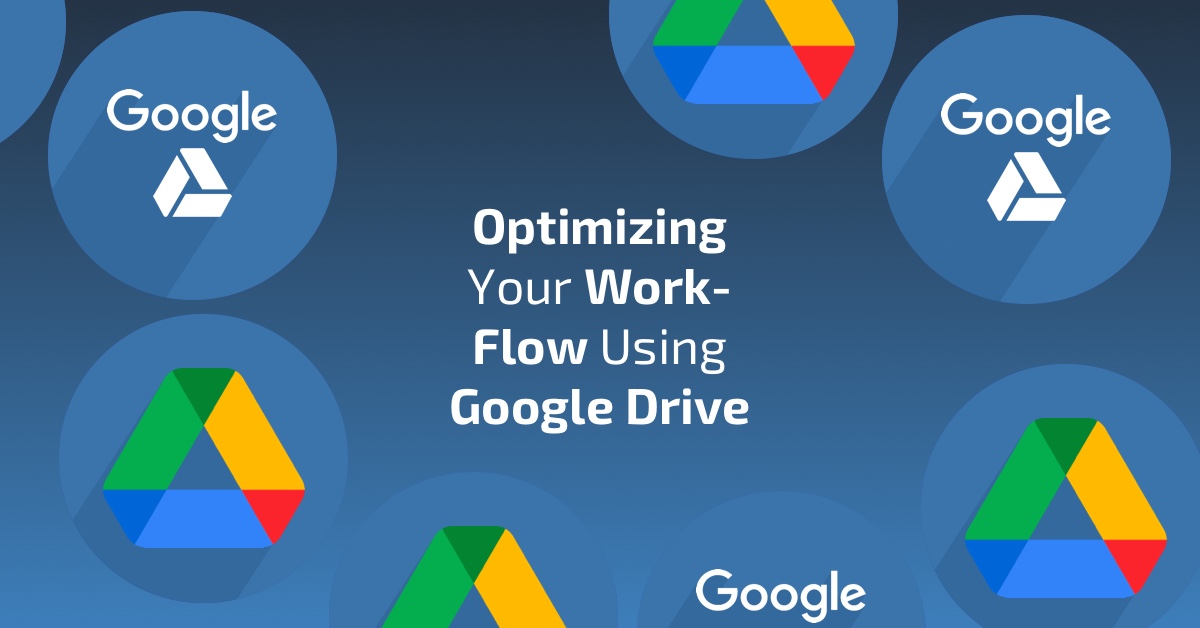 Several software companies have made the move to the cloud over the past decade or so, offering what's called software as a service, or SaaS. They have quickly become a staple of professional efficiency as well. 
Today, we are going to be taking a look at one of the most widely known collaboration tools for the workplace, Google Drive, and how to optimize your workflow using Google Drive within Play Digital Signage. Coincidentally, both are cloud-based software, which enables them to work easily together! 
Google Drive: A Secret Digital Signage Weapon
In case you need a refresher, Google Drive is a cloud-based storage and synchronization service. You can upload, access, and update your files from anywhere with internet access and all of your devices will sync any new changes. 
Not only can you access your files from anywhere, but your whole team can access and collaborate on the most up-to-date version of your latest project from anywhere as long as they are a user on the file. 
Google Drive is without a doubt, a true powerhouse as it accommodates almost every file type, and Google has servers on every continent which is why your files load quickly on any of your devices no matter your physical location.
But what does Google Drive have to do with digital signage?
Digital signage is all about beautiful and dynamic content. This means that no matter where you design what goes on your digital signage screen, whether that be in the fully featured Play Digital Signage built-in editor or a third party like Photoshop, we can guarantee you'll always need quick access to a variety of files types. 
Since you can update your digital signage screens with Play Digital Signage from anywhere in the world with internet access, you'll also want to be able to access your file from wherever you are. That is where Google Drive comes to save the day. 
Work Smarter, Not Harder
The more traditional route of putting all your files onto one primary device or even onto a local or network server leaves you with gaps in your efficiency. For one, you can only access files in a limited way, not to mention that other solutions aren't as inexpensive, fast, or compatible as Drive.
This means that integrating your account right into your Digital Signage opens up a new level of organization, efficiency, and collaboration. Get all the powerful features of Google Drive at your fingertips while you curate and perfect your digital signage content. 
Having Google Drive linked to your digital signage account gives you direct access to all and any files you have uploaded and stored in Google Drive. It doesn't matter if you have a personal or a corporate account with Google Drive, when linked you have access to the same files as on any other device. 
And the cool thing is, you don't ever have to upload files again, as they are already present in your library within your Play Signage account as long as your Google Drive account remains linked. 
Connect Your Google Drive to Digital Signage Screens
Speaking of linking your Google Drive account, as with anything else within the Play Digital Signage platform, it's super easy to connect your account to your Play Signage account.
First, log in to your Play Signage account and navigate to your library. In your library, you'll spot an "Add Google Drive" button. Go ahead and click it, then follow the prompt to choose which of you want to link. 
After entering your Google username and password, you'll have to allow Play Digital Signage to access your files which is usually done through a prompt that pops up. Completing these steps gives you instant access to all of your files for the Google account you selected. 
Locate Google Drive Files
Once you have successfully linked your account to your digital signage account, a folder aptly named "Google Drive" will appear in your Play Signage library. Clicking the folder will list all of your files and sub-files within them.  
To utilize your files while working within the Play Digital Signage content editor, click "Assets" on the toolbar and you'll see your folder containing all of the files you can add to your content.
It is important to note that you cannot move or delete your Google Drive folders or individual files from within your Play Digital Signage account. You'll have to log in to your account directly to make those kinds of changes. 
Remove Google Drive From Your Play Signage Account
If you need to remove your account from your Play Signage account for any reason, it's even simpler than the setup process. You simply go to your Play Signage library and click the "Remove Google Drive" button. 
That's it! Though you should keep in mind that as we mentioned earlier, your files will be removed from your Play Signage library when you un-link the two accounts. 
Additional Help With Google Drive in Your Digital Signage
Integrating Google Drive within Play Digital Signage is an easy process, but that doesn't mean a hiccup or two along the way won't happen. If it does, we are here to help. 
Online Help Section
The Play Digital Signage online help section provides many troubleshooting materials and detailed instructions. 
You can find a YouTube video walk-through of the process as well as the answers to the most frequently asked questions regarding using Google Drive within your Play Signage account here. 
24/7 Live Chat Support
If you can't get the problem figured out with the resources published in the help section, don't fret, we have provided more than one way to get help any time of day. 
Our 24/7 LIVE chat, located at the bottom of each one of our website pages, connects you with real Play Digital Signage experts. There are no bots or artificial intelligence on the other side of the screen, just friendly professionals ready to guide you through whether it's 2 a.m. or 2 p.m.
See How Google Drive Simplifies Your Digital Signage Workflow
Both Google Drive and Play Digital Signage are powerful cloud-based software which means that using them simultaneously is simply the best way to optimize your digital signage workflow. Create stunning digital signage content within the Play Signage editor quicker and easier using our Google Drive compatibility.