March Product Updates, Weekday slide conditions, Video Input, and more
In our latest release, we have some pretty amazing new stuff for you – starting with our Weekday slide condition. Also, we released Multi-Level Playlists, Video Input, Scripting for Android OS, and more.
Weekday slide condition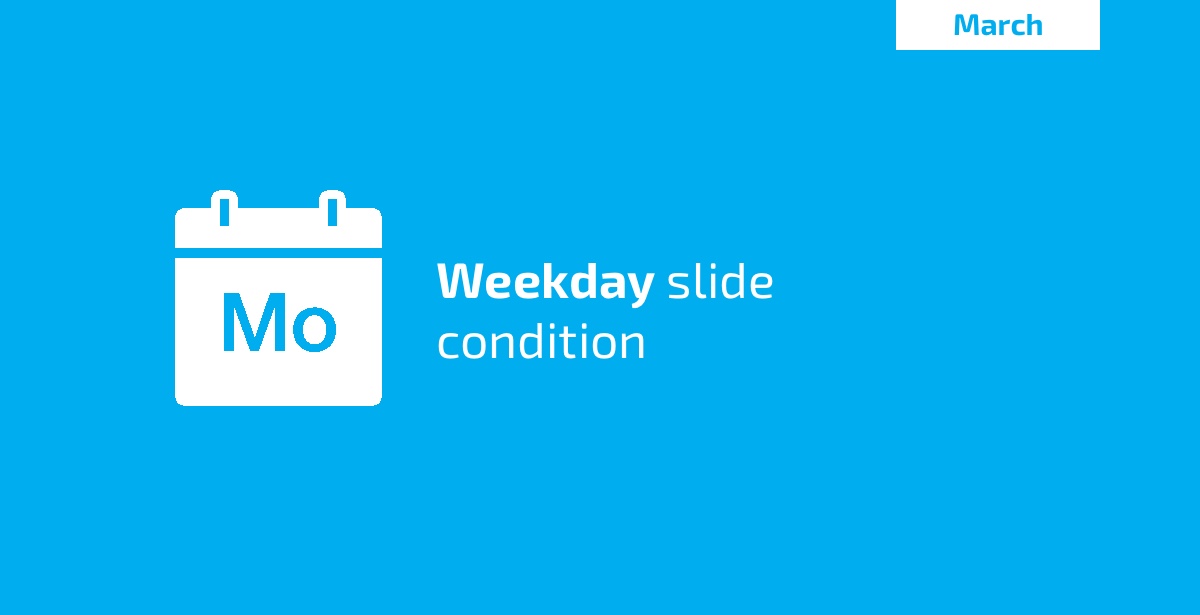 Day of week condition evaluates to true only on the days of the week you have selected (Monday, Tuesday, etc…). For example, if your store is closed on weekends, you can show an appropriate slide only on Saturday and Sunday.
Learn more about weekday slide condition
Multi-level playlist in playlist plugin support (nested playlists).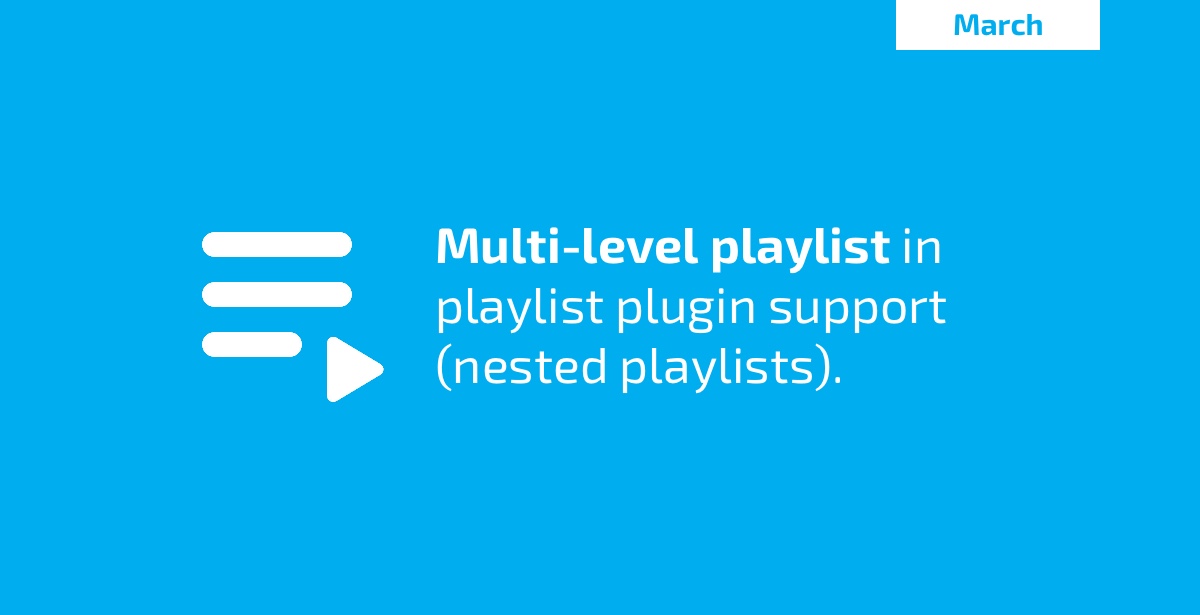 Multi-level playlists (Nested Playlists) makes it possible to nest playlist, for example, you have a master playlist (This is the one published to your TV), and in this playlist, you have a lower section and an upper section, each with their own playlist. So far so good. With nested playlists, you can add a playlist in these two playlists also.
Learn more about Multi-Level Playlists
HDMI / Video input plugin.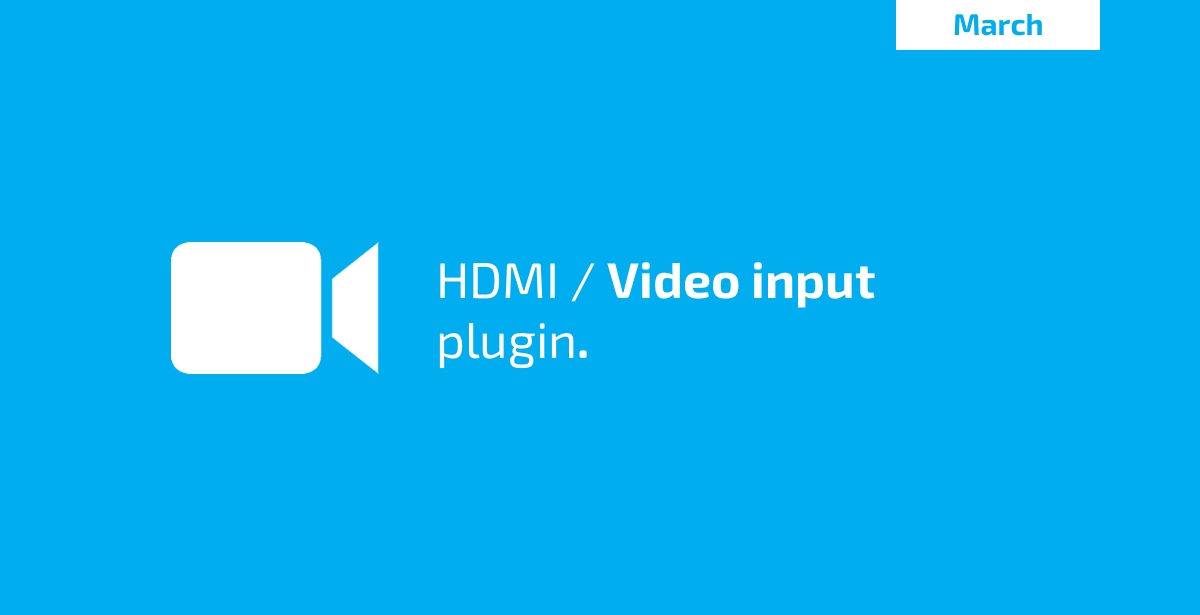 Video Input gives you a bunch of new opportunities! Our App can recognize a video input such as an HDMI to USB device or for example a webcam connected to the player. This input can then be displayed in your content as a picture-in-picture.
This opens up almost any HDMI feed, like satellite TV, Live TV, Youtube TV, and much more.
Learn more about Video Input
Other cool stuff we've added
Learn more about release notes.