Help steer the development!
After 5 years of hard work we've come a long way, but we still need your thoughts to steer development in your direction. Recently we've published a new section on playsignage.com where customers can find what we just release and what we are currently working on, go have a look at our release notes and give us your feedback.
Create a scene with music
Background Music lets you add audio to your playlists. It's a unique way for you to keep your audience interested and to draw more audience to the content on your screens.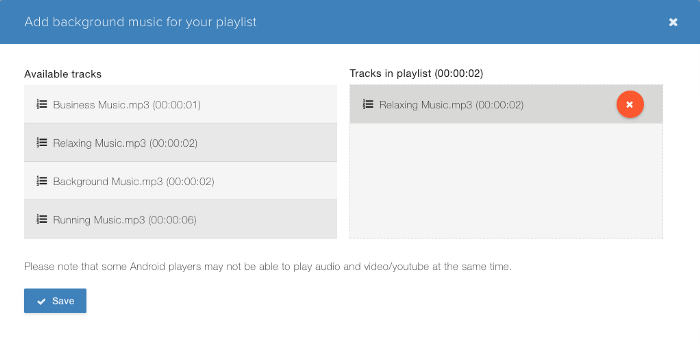 We support several formats like mp3, wav, m4a, FLAC, etc.
When is the next corporate excursion?
It's no secret that to be able to keep your audience drawn to the content on your screens you need it to be dynamical. No one wants to keep watching the same content over and over again. We think the new count-down plugin can add just a bit more to your content.
The count-down plugin lets you set up a timer that counts down to a specific date or time. Let your audience know when is the next release date, deadline, event, corporate excursion, or launch of a new product!