Twitter in your Digital Signage Content
Over the next coming days, we're releasing version 2.4.0 of our digital signage Twitter plugin, but don't worry, your player will automatically update your APP to the latest version – All you have to do is sit back and enjoy.
Revamping the Twitter plugin.
The Twitter plugin was our first real social media plugin launched back in 2017. The Twitter plugin didn't have all the awesome functionality as those launched later for Facebook and Instagram, so we thought it was time to replace the old one with a new and better one having the same customization as Facebook and Instagram.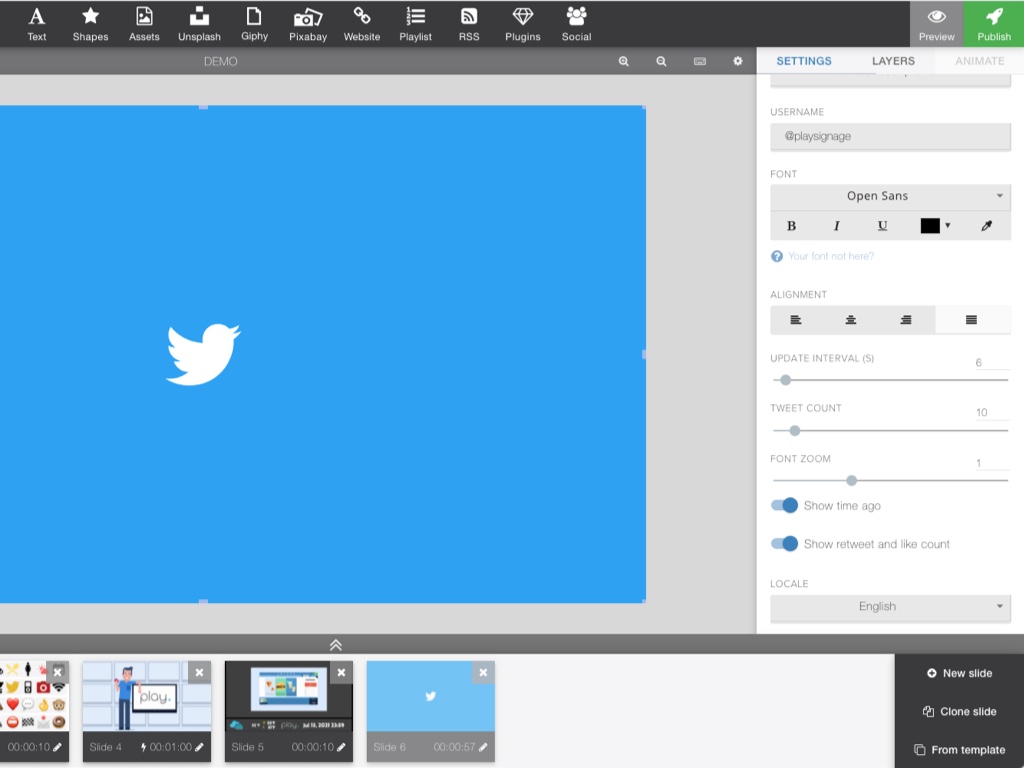 Before I dig in, you need to know that the old Twitter plugin still works. You can make changes, but if you remove it, you can't add it again as only the new plugin will be available in our plugin overview.
You'll find the documentation here: Twitter
You are welcome to go try the new Twitter plugin, in fact, we recommend you remove the old one and add the new one. The extra stuff you'll find is Font, alignment, updating interval, zoom, and other stuff that can give your Twitter the look you want.
We've added another weather data provider
So far we've been happy working with weatherbit.io, but we like to be on the safe side so in addition to weatherbit.io we've added weatherapi.com as an additional provider for weather data.
The Weather plugin and how it works will not change, but adding a provider creates a better all-round service making sure the weather data is always fresh.
What you never see
When releasing a new version of our APP most times you'll notice something changed. We add plugins, we add more functionality, pump up existing features, and make it easier to work with Play in general, but there are also lots and lots of stuff we do that you can't see.
If you are interested in the headlines you can always check out our Release Notes.
In this release
We added support for the APPLE Mac M1 Chips.
Add an icon on the playlist overview so that you can see what groups and schedules a playlist is related to.
Added a way to resize objects without breaking the aspect ratio.
Go check it all out and remember to hit us up if there is something you think we should add to Play.