Slide Element Animations
As requested by many of you, last week we released Slide Element Animations: a new way to emphasize your message to your audience.
With animations, your content comes to life. Apply to rotate, zoom, fade and many more effects to slide elements: it's all smooth and stylish. Just bring your creativity and our editor will do the rest.
Some uses for inspiration:
emphasize important part(s) on a slide
guide your audience through a sequence of content. E.g. look at the logo before you read the text
simply make it more fun
In particular, both entrance and exit of individual slide elements can be animated with delay, duration, animation type, and animation easing settings. As always, we tried our best to keep it simple and intuitive.
You'll find the animations tab when you select a slide element: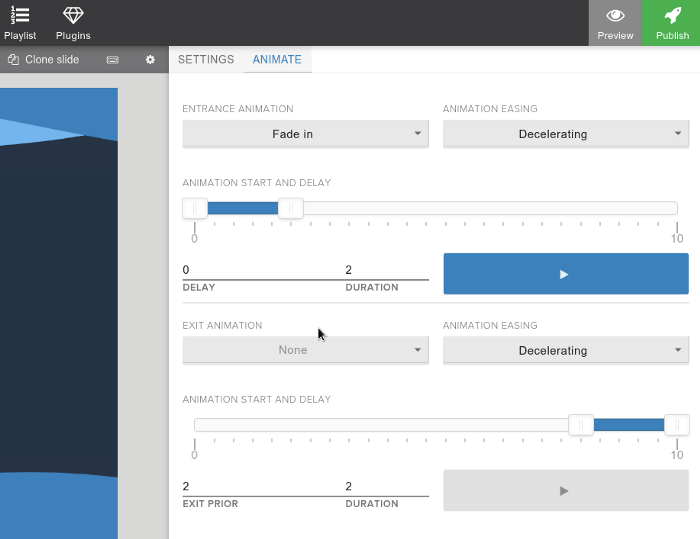 Take it for a spin and let us know what you think: we never grow tired of your feedback.