Vimeo
Vimeo can easily be embedded in Play Digital Signage playlists using our website plugin HTML code option. Read the article to find out how what you have to do.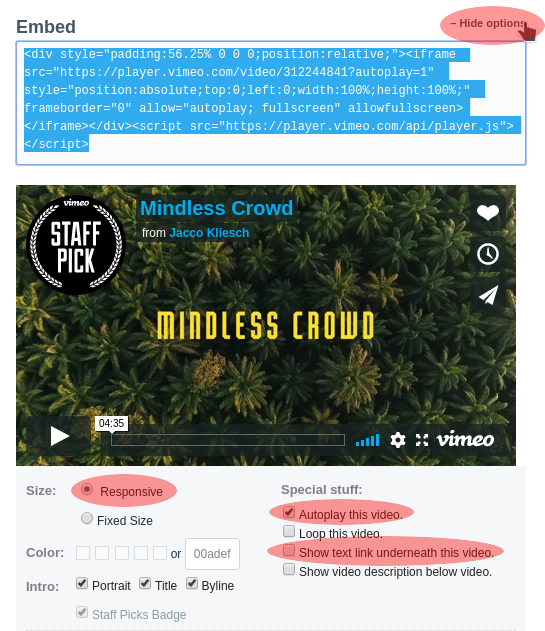 Customize embed
In the pop-up window scroll down to the embed section and do the following:
Click "Show options".
Select "Responsive" size option.
Check "Autoplay this video"
Uncheck option "Show text link underneath this video"
Copy the resulting HTML code
Add a new Website plugin in our editor
Select "HTML code" option and click "Add HTML button"
Paste the HTML code
Disable the "Pre-load website" option in the website plugin settings!