How does Google Docs work?
Google Docs is a great tool for online document collaboration, this guide will show you how to embed the document in your digital signage content. Other apps from Google: Google Sheets, Google Slides, Google Maps, Google Calendar
Publishing document to the web
Select File -> Publish to the web…
Make sure the Link tab is selected
Click publish
Copy the link URL
In our editor add a new website and paste the URL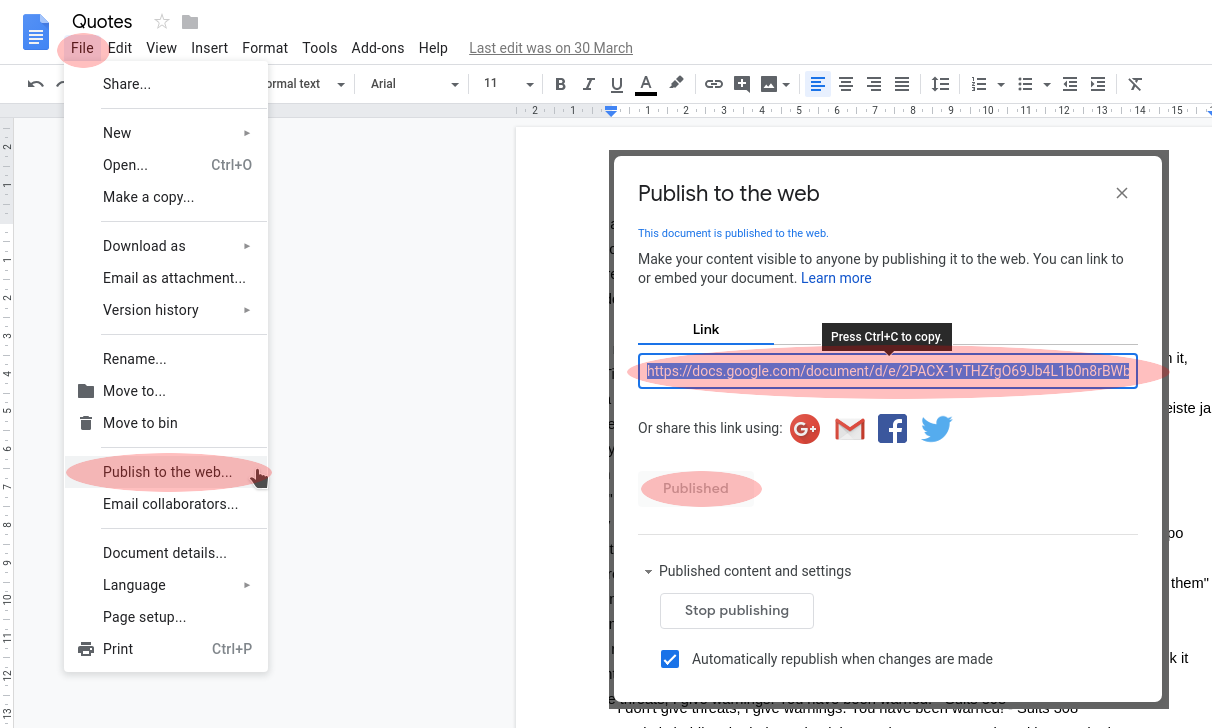 FAQ
Can I embed Office 365 documents?
To embed Office 365 online Word document, go to File -> Share -> Embed, click "Generate" in the window that pops up. Enter the desired width & height in the embed customization, copy the generated embed code. Add a new website widget, select the "HTML Code" option, and click the "Add HTML" button, paste the HTML code that you copied from Office 365.