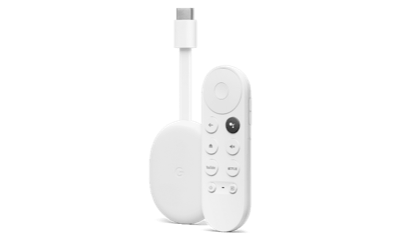 Chromecast with Google TV
There are many Chromecast devices out there, it is important to mention that only the device named "Chromecast with Google TV" is suitable as a media player for PlaySignage. Previous Chromecast versions were focused on streaming and did not have sufficient storage to meet the needs of a signage player. The supported version however is considered one of the best players in it's price range. It has 2GB RAM so it can have several content zones and fast enough processor to render most transition effects smoothly.
Setup
1. Install the APP
If you are signed in to the same Google account as on the Chromecast, you can remotely install our app from Play Store.
Otherwise you can open the app store and search for "PlaySignage"
2. Turn off Energy saver
Make sure that energy saver is disabled so that your Chromecast won't turn off the TV after inactivity. 
Go to Settings
Select System
Select Energy Saver
Set to Disabled
3. Grant permissions
In order to launch at system startup, our app needs to be explicitly granted permission called "Display over other apps"
Please note, some Google Chromecast with Google TV (Depending on versions) will not allow our app to auto-launch. 
4. Auto-launch the APP

Due to security measures from Google, our APP can not auto-launch on its own. To make sure our APP launches automatically you'll need to install an additional APP. We recommend Auto Start from Alpha Productivity Apps.