1. Download our Mac OS player application
Click here to download the player
2. Install it
To install the application, drag "PlaySignage" to "Applications". When the installation is complete, you can find our player application in the "Applications" folder.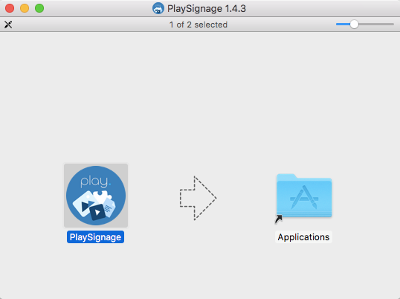 3. Configure auto start
If you want the player to start with the operating system, go to Settings and turn on Launch player on startup option.
4. Sign up and claim the screen
If you don't have a Play Digital Signage account, create one now! You can pair the screen with your account from the screens page by entering the 6 character pairing code shown by the player. Now you can start publishing content to your new screen!