Amazon FireTV Stick 4K MAX
Description
The new FireTV Stick 4K Max is the first version with 2 GB ram making this player both more stable and more durable. The player is optimal for digital signage solutions with simple content like photos, video, social media plugins, etc. In addition, the player supports 4K, WIFI 6 and auto-launch.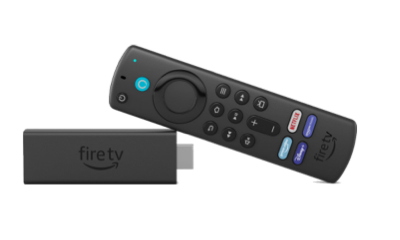 To benefit from Wi-Fi 6, you'll need a Wi-Fi 6-compatible router (like the eero 6), but Fire TV Stick 4K Max is also compatible with earlier wifi routers. For Alexa Home Theater audio, you'll need to pair the Fire TV Stick 4K Max with compatible Echo speakers. Learn more about device compatibility.
Slide transition effects (?)


Element animations (?)

​
Ticker support (?)


Script injection (?)


Screenshot (?)


Touch support (?)


HD Video 


4K Video


Simple level playlist 


Advanced level playlist


Zones (One zone) (?)


Zones (Multiple zones) (?)


Ethernet 


WIFI 


Fan-less 




Brand: Amazon
Model: FireTV Stick 4K MAX

Specifications
FireOS, 1.8 ghz., Quad-Core, 2GB DDR4 Ram, 8GB internal storage, IMG GE9215, 750MHz.