Import. Design. Schedule. Sync.
Focus on what's important. With the most advanced digital signage editor
on the web and many more powerful features you won't need anything else to make things happen.
Your content: at home in the editor.
Design beautiful playlists without leaving our editor.
Manage everything about your screens.
Setup screens in seconds
We've made the screen pairing process effortless and intuitive.
Our customers typically go from creating an account to adding a screen in under 1 minute.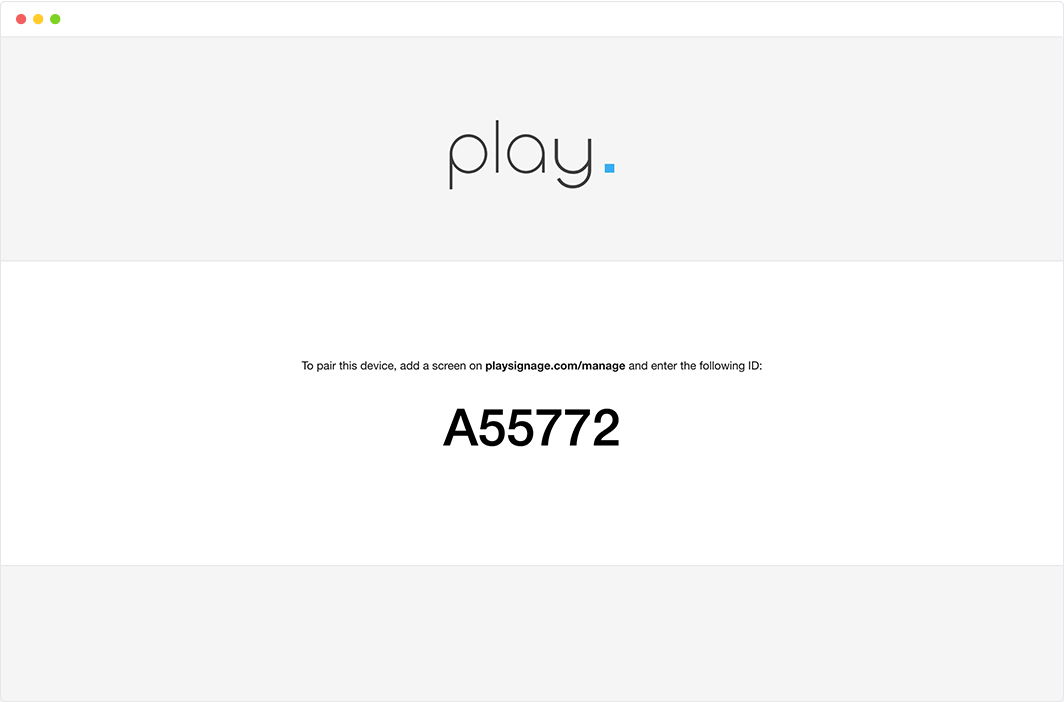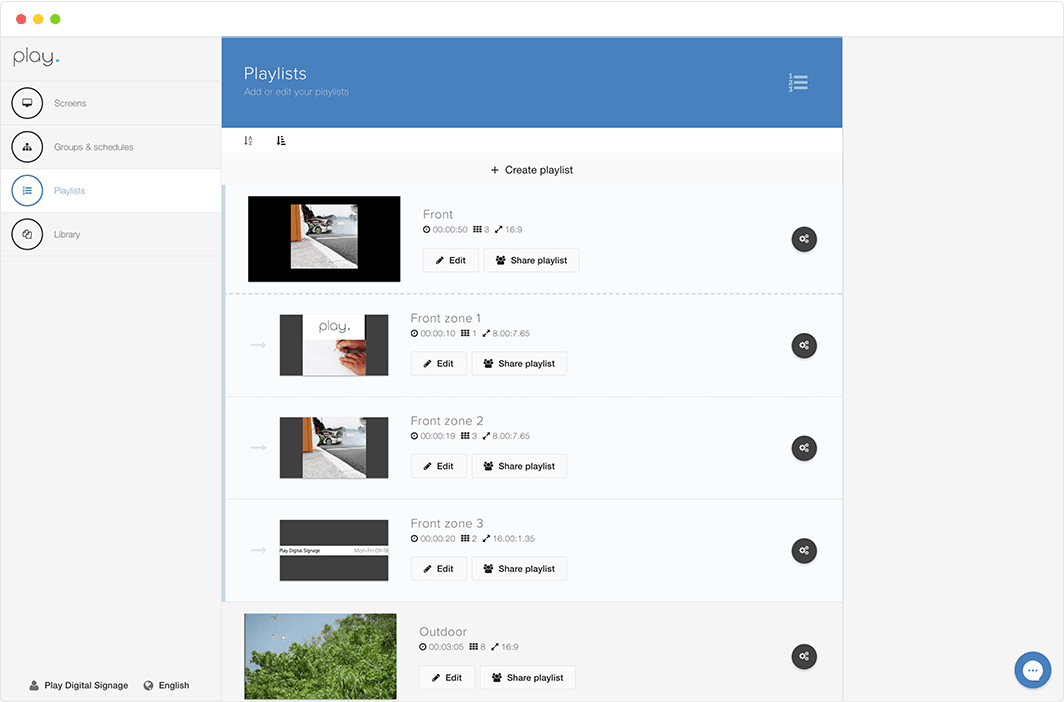 Use zones or template areas
Re-use content and split your screens into zones that function separately from each other.
Choose from our templates or design your own.
Design for any resolution
Portrait, landscape and anything in between. From powering pylons to popular smart TVs, we got you covered.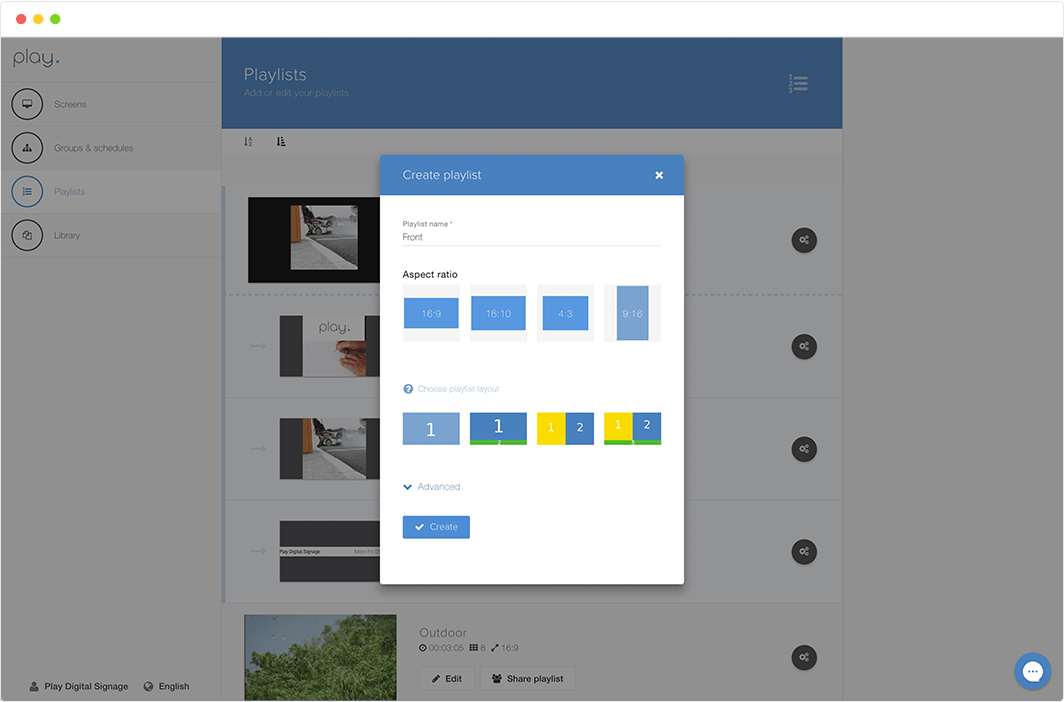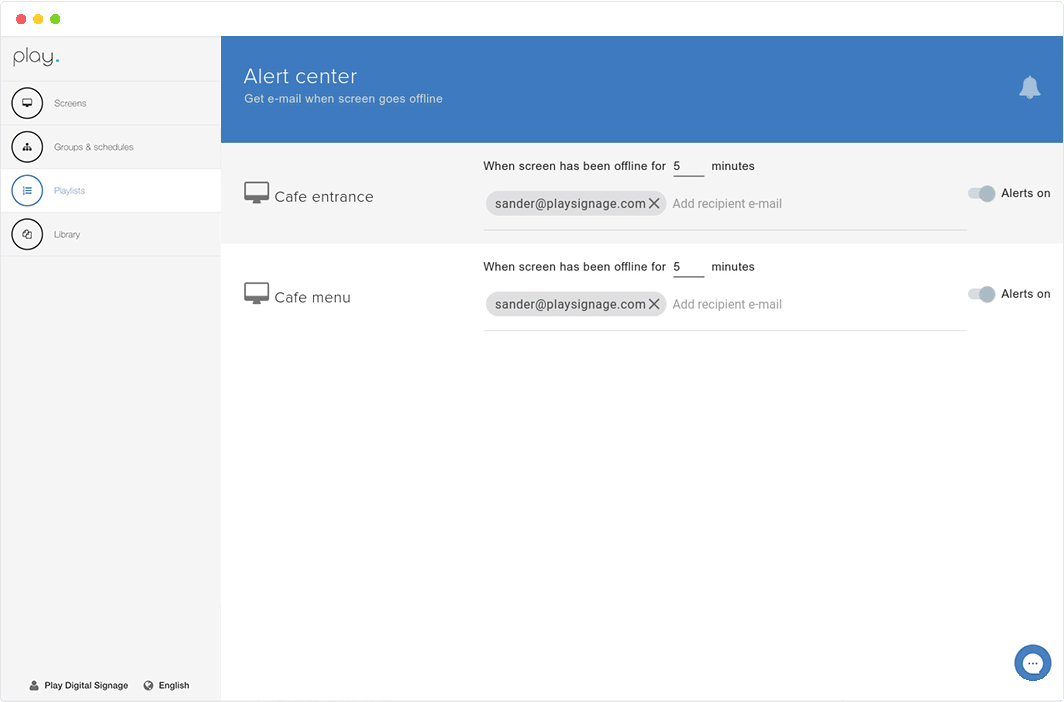 Set up alerts
Get notified by e-mail when your screens go offline.
Add as many notification recipients as you'd like!
Set up schedules, sit back and relax.
We'll keep your media files handy
Automatic conversion
You won't need other software to get your files in.
No matter what image, video or rich text formats you have, chances are that we'll be able to convert them.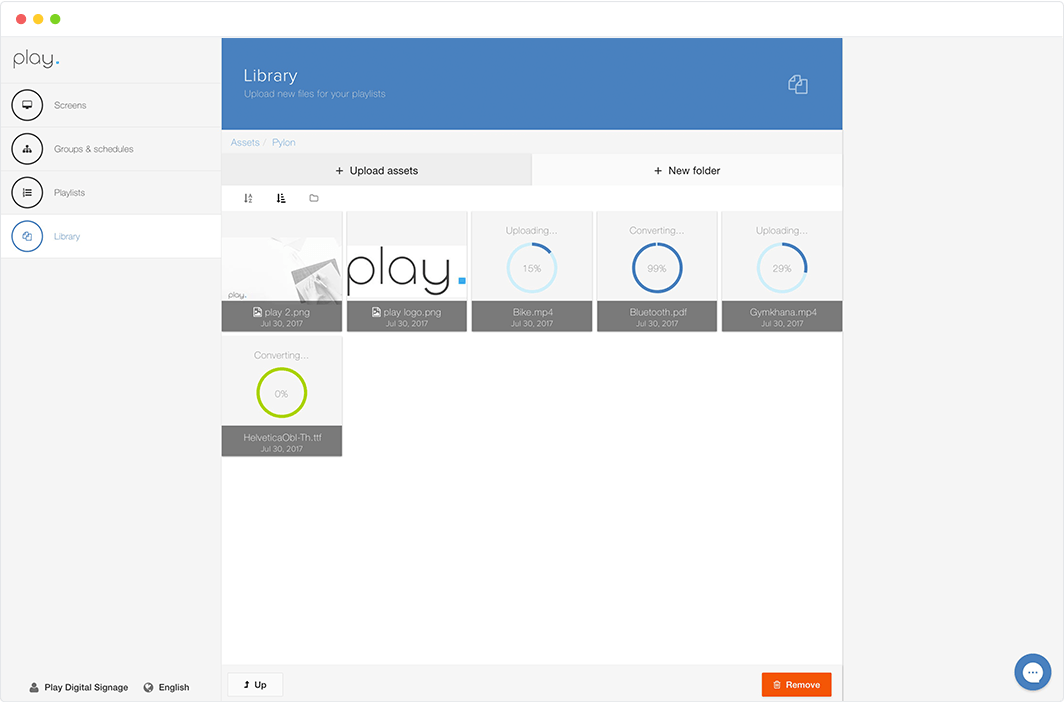 We support: jpg, pdf, m2ts, ttf, mpg, mxf, mts, png, ogg, pptx, jpeg, avi, m4v, key, mpeg, woff, 3g2, dv, svg, mp4, 3gp, 3gpp, mkv, ppt, vob, webm, wmv, flv, gif, mov, swf and are working on even more formats!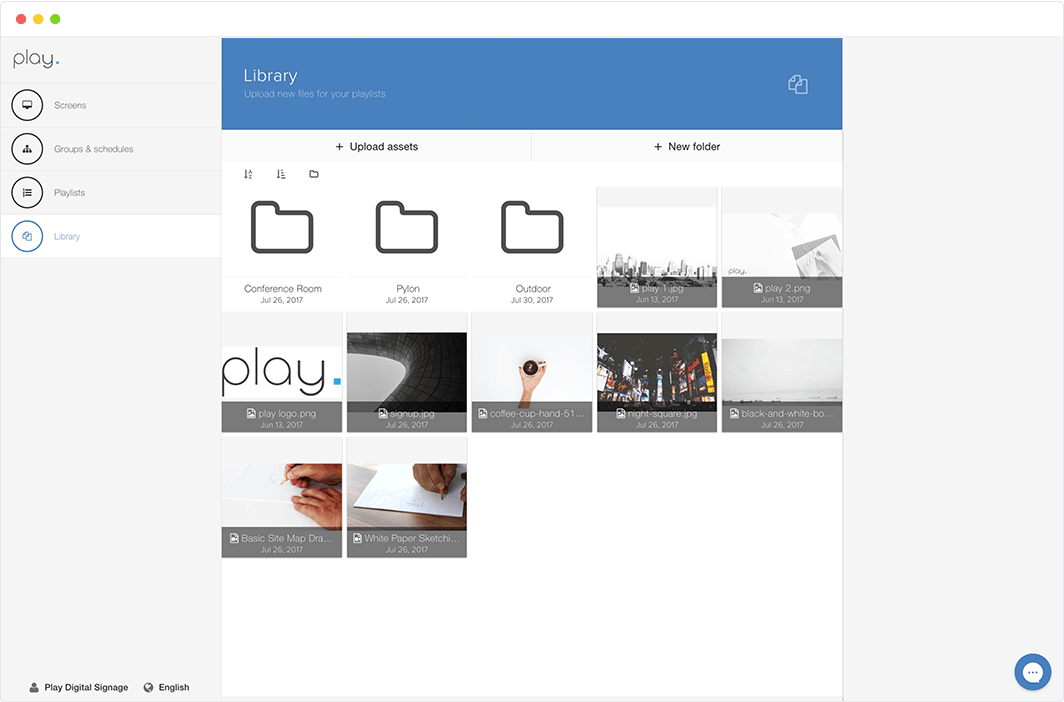 Always find what you need
Use folders to keep your media files organized, sort, preview or quickly search for what you need.
Slide stash
Store slides for later use.
Stashing slides makes it easy to save, re-use and move your slides between your playlists.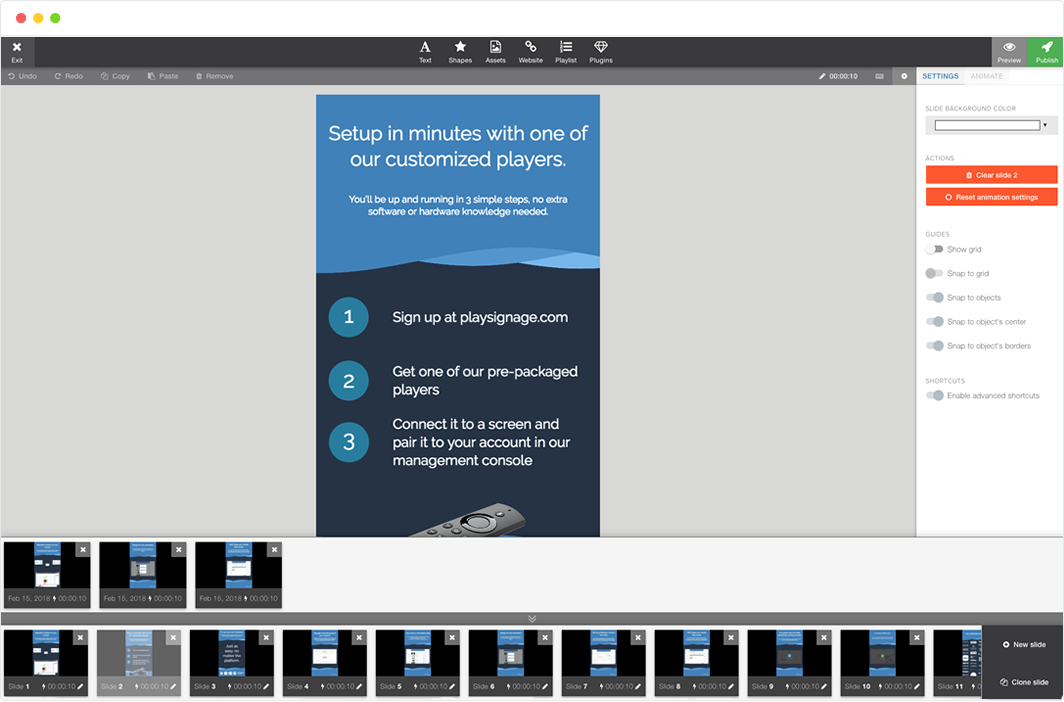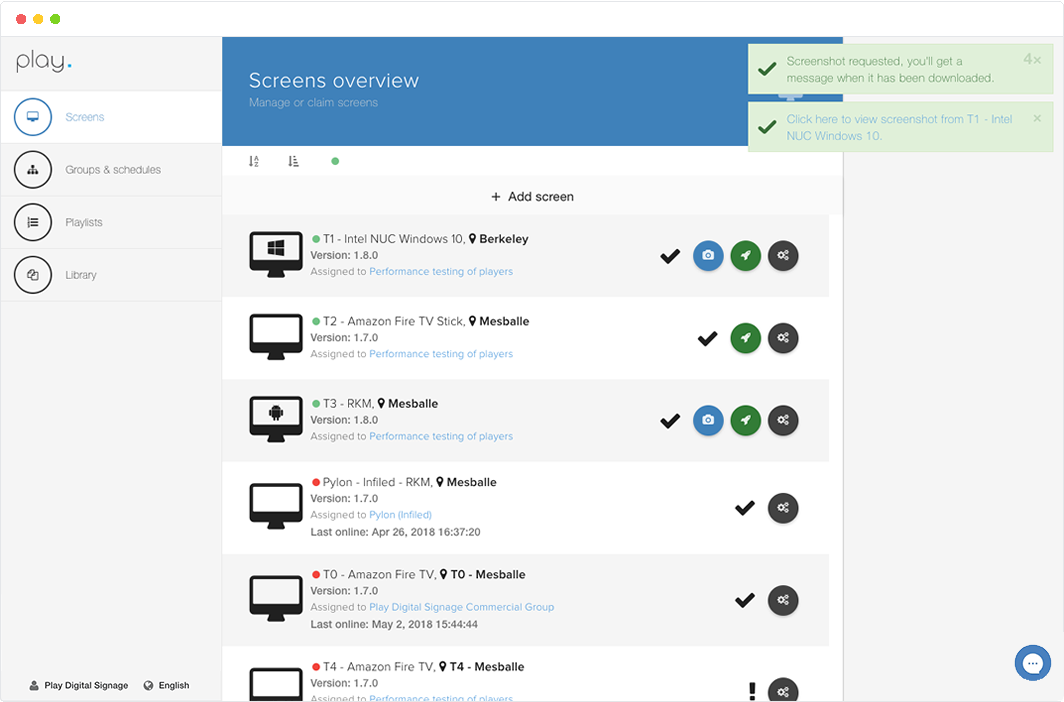 What's my screen playing?
Use Screen Capture to capture an image of what's playing on your screen.
You get beautiful designs
Building great playlists is time consuming and sometimes you're simply looking for a great idea for your content.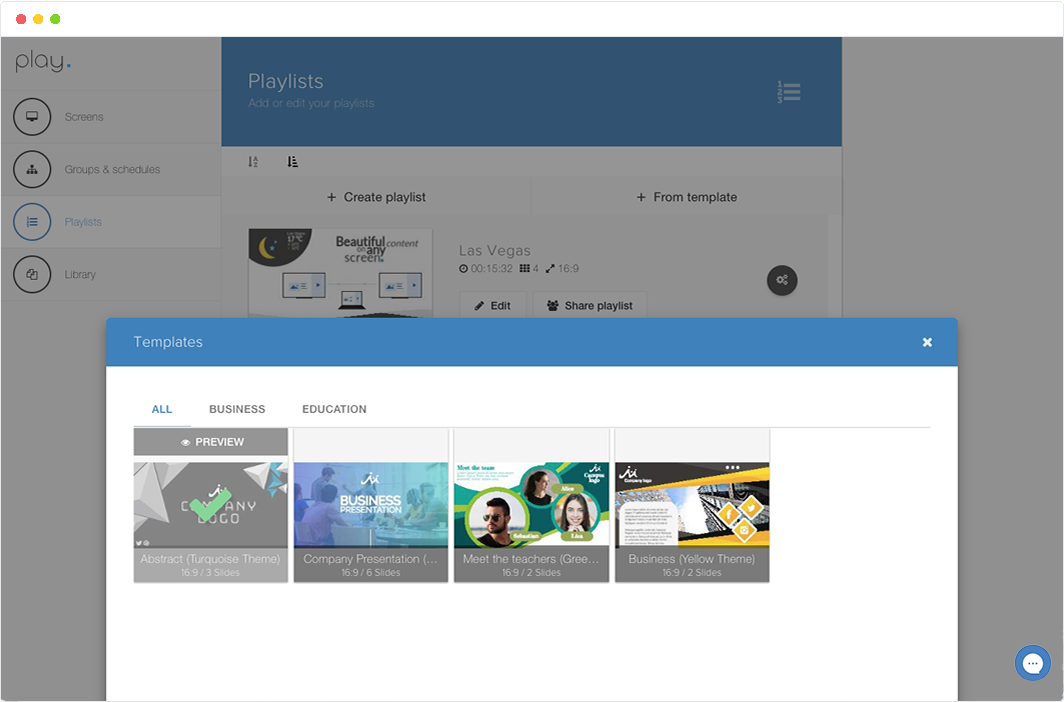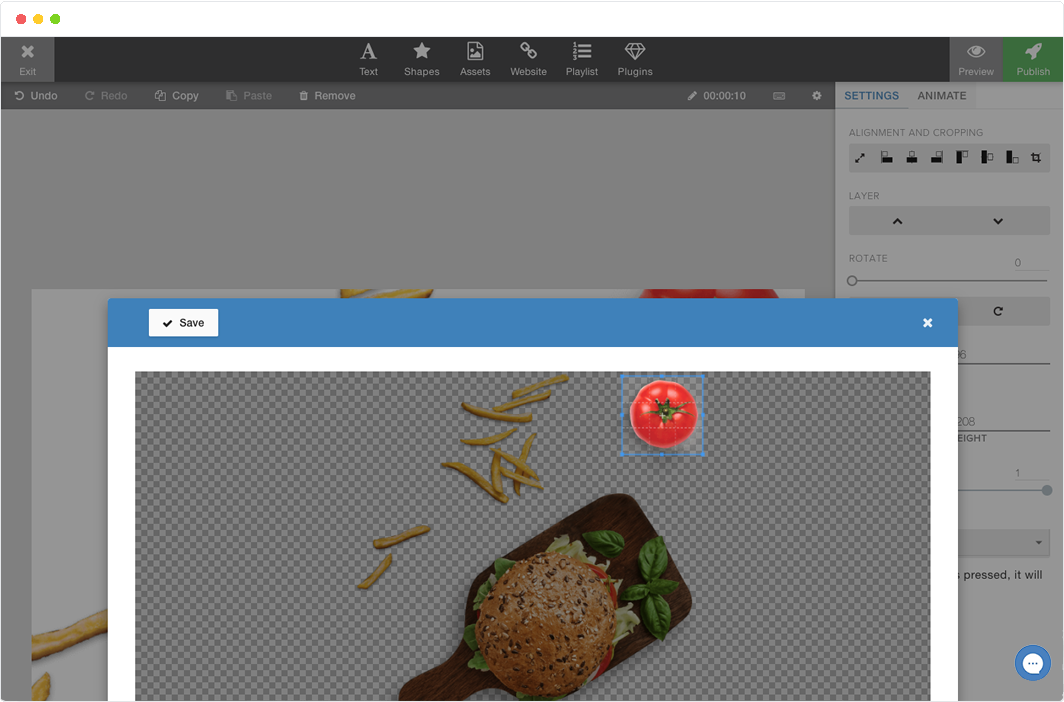 Cropping images in the editor
To save you time we've added cropping in the editor.
Our player app will keep everything running smooth.
Automatic updates
You won't have to break a sweat, we'll keep your players secure, fast and with the latest features.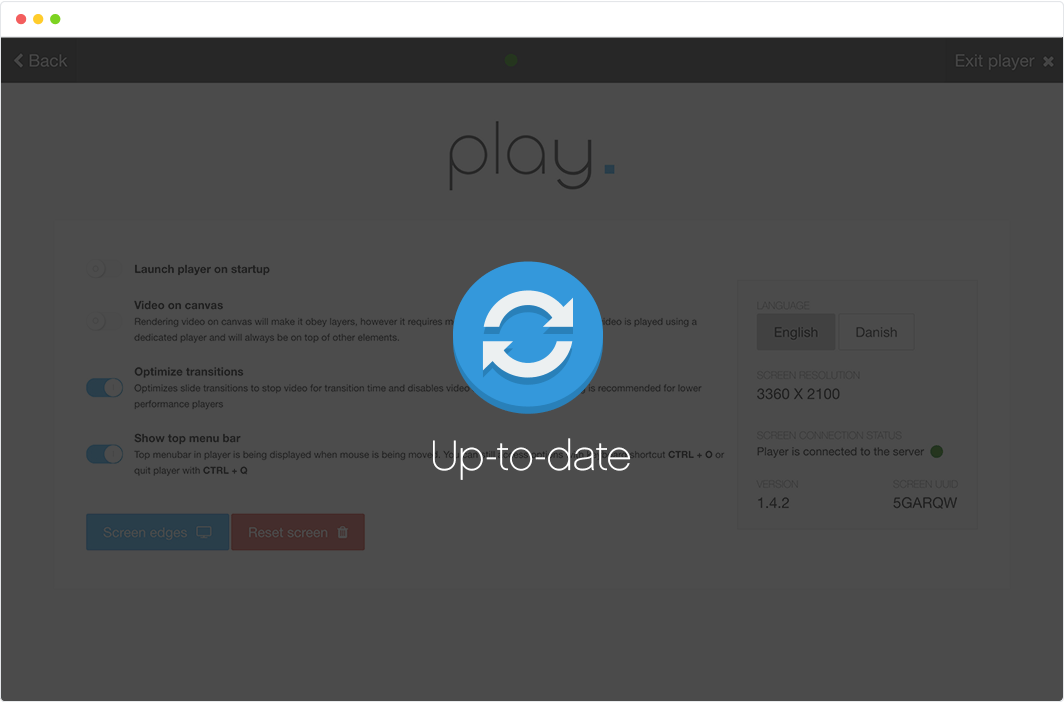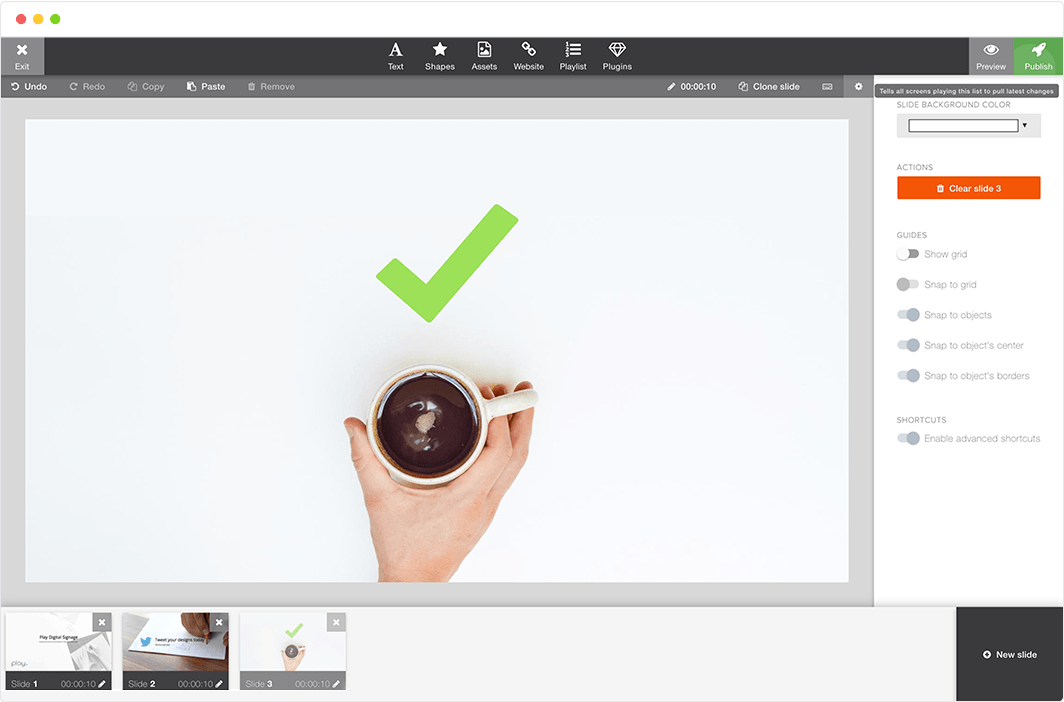 Live publishing
Push content to any paired player in an instant.
It works offline too!
After you first publish content, everything is cached so you can
play it even without an internet connection.