Apply for a job today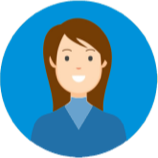 A job at Play offers you endless opportunities for creativity. Play Digital Signage, inc., builds the future of digital signage software that ambitious companies use to run their content on TVs all around the world. Our customers range from start-ups to Fortune 500 corporations.
*Thank you for your interest in a job at Play Digital Signage, Inc. When you have submitted this contact form, one of our amazing colleagues will get back to you with further instructions. We look forward to reading about who you are and what you can add to our dynamic team of creative people.
If you are not sure about, what a frontend developer does, please read more here. You can read more on our contact page, where you'll find various contact methods and helpful information.
At Play, we are always looking for creative and driven people, who can add something extra to the team. You don't have to have a degree in web development, we look at your talent, not your papers. We are always open to new creative ideas on how to optimize and revolutionize graphic design and web development.
To learn more about who we are, go to our 'About' page and read about how Play started and how far we've come since then.
Like and Follow us on our Social Media. We are very active on Twitter, Facebook, Instagram, LinkedIn, and of course Youtube. You are also always welcome, to go to our website www.playsignage.com, and write us directly via our Live Chat. We are live 24/7, and we are always ready to answer all questions you might have. We always recommend creating an account and trying out Play for yourself. It's free, no credit card is needed, and you can add as many trial screens as you need.