Google Drive plugin for Digital Signage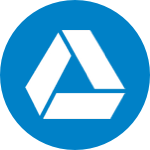 Introduction to Google Drive plugin for Digital Signage
Google Drive lets you play content from a Google Drive folder. Imagine you have a folder in Google Drive with all your favorite photos or ads, those photos or ads can automatically be played in your content by simply adding our Google Drive Content plugin. And the cool part is, whenever you add a photo or delete a photo the content updates automatically in your digital signage content.
Remember this is not the same as our Google Drive feature, where you can link your Google Drive directly in your library.
Options
Click the plugin and options are on the right side of the screen.
Alignment – Maximize, left, center, right, top, middle, right, and lock.
Selected Folder – Click the folder name to change the folder.
Play each file for (Seconds) – Set the duration of each Google Drive photo.
Check your slide duration – This is just to make sure you are aware of the two different kinds of slide duration, and that you have set the slide duration accordingly. If you ONLY want Google Drive Content in this playlist you set it to "Forever" if you're mixing set the slide duration to something that makes sense in your case.
File play order – Choose in what order photos, and ads should be played (By name or by time).
Transition – Choose a transition effect.
Transition duration – Choose the duration of a transition in seconds.
Refresh Interval Minutes – Choose how often we should check for new photos and ads in your Google Drive folder. If you set the duration to 60 minutes we will check for changes in the Google Drive folder every 60 minutes.
Positioning – Set the position of the plugin pixel by pixel.
Sizing – Set the size of the plugin pixel by pixel.
FAQ
What files are supported?
We only support photos and images, like JPG and PNG. All other files are skipped.